LG could launch an "Icon" smartphone and an "Iconic" smartwatch
10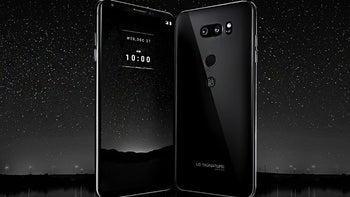 Last week, we heard that LG was considering rebranding its Gseries of flagship phones. However, this might not happen with this year'sflagship, as new reports are suggesting that the handset will be called LG G7 -just as expected, since it's succeeding the G6 of 2017. Nevertheless, LG has alreadythought about some new smartphone names, and while it may not use these anytime soon, it made sure to trademark some ofthem.
According to the database of USPTO (the United States Patentand Trademark Office), this month, LG filed trademarks for the followingsmartphone names: LG Icon, LG Aicon, and LG Aiconn.
Of course, companies often trademark product names withoutusing them. To us, though, LG Icon sounds like a good name for a future high-endsmartphone. But it remains to be seen if we'll actually have a handset with thisname on the market.
Interestingly, LG also filed to trademark the name LG Iconic- for a smartwach. This, too, sounds like a pretty cool name for a high-end device. TheIcon smartphone and the Iconic smartwatch could very well be part of a next-gen LG familyof mobile devices, though we're merely speculating here.
What do you think about these possible names for LG's futuremobile products?
P.S.: Pictured above is the LG V30 Signature Edition, a smartphone that's (sadly) only available in South Korea.
sources: USPTO (LG Icon, LG Iconic) via Evan Blass (Twitter)