LG launches V30 "Signature Edition" with ceramic back, Android Oreo, and 6GB RAM, but you can't have it!
16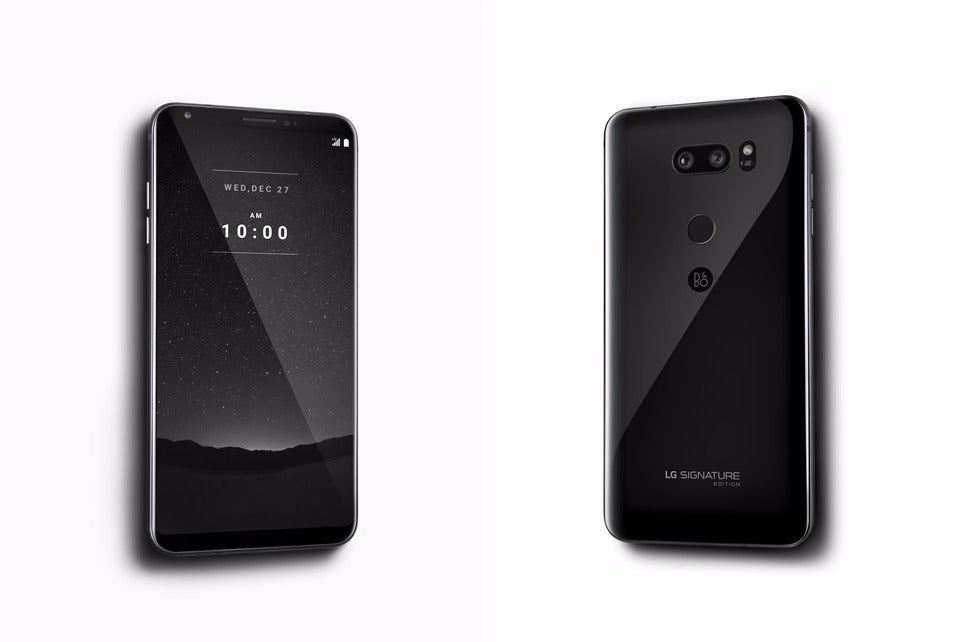 LG is launching a new luxurious smartphone in South Korea. The new handset is called "LG Signature Edition" and is based on the high-end
V30
model.
Many of the Signature Edition phone's specs are identical to the normal version of the 6-inch phablet. However, there are some notable differences between the two. For starters, the glass back of the V30 is substituted with a zirconium ceramic plate on the posh variant. The premium material is known to be much more scratch-resistant than metal or glass, but it certainly isn't immune to cracking. According to the press release, the device will be available in two colors - white and black.
Hardware-wise, the Signature Edition features 6GB RAM (compared to 4GB on the V30 and V30+) and 256GB of internal storage. It's also worth pointing out that the handset will ship with Android Oreo out of the box despite the fact that LG is still
testing the software
on the normal V30 models.
Only 300 Signature Edition units will be produced, meaning that it will be quite hard to get one even if you're living in South Korea. LG will give the few lucky owners the option to have their names engraved on the back plate. Finally, the device will ship with two Bang & Olufsen headsets inside the box - a Bluetooth one, and a wired one.
LG states that sales will start at the end of the month. While the company doesn't specify an exact release date, we noticed that the device on the official image has the date "December 27" on its display. As you would imagine, this limited edition phone will be accompanied by a hefty price tag. Potential candidates will have to be ready to part with 2 million won, which is about $1820.