Which phone are you more excited about: Samsung Galaxy S10 or LG G8 ThinQ?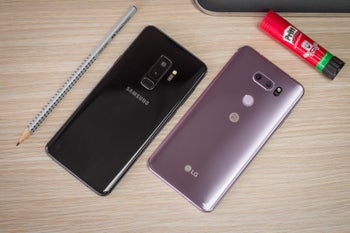 MWC is only a month (+ change) away and, according to the latest reports, LG
will be making a grand appearance
with its next flagship — the
G8 ThinQ
. Of course, this means it will be directly competing with Samsung's
Galaxy S10
for the limelight.
Who will win? Well, we are pretty sure that phone enthusiasts will find a way to gather all the released information for both devices. But still, which one would you say you are more excited for?
Samsung's
Galaxy S10
has been leaked left and right. The potential of it releasing in
three different variants
, with a "cheap" version that will possibly have a flat screen instead of the signature
edge
curve has
some people's ears perked
. On the side of LG, we know
very little
. Only faint rumors, some controversies about whether its leaked design
is the real thing or not
, and the possibility of
a module
, which would transform the G8 in a foldable phone.
We have to say, the G8 announcement may be the more interesting one as of right now, simply due to the fact that the phone is still shrouded in mystery. But hey, don't let us sway you — which one are you more impatient for?