LG G7 is on schedule and will be announced "when the time is right"
29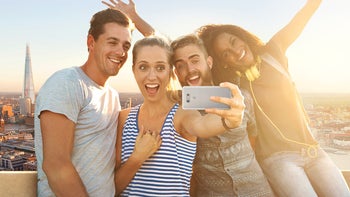 It may be true that LG G7
won't make an appearance next month
at Mobile World Congress (MWC) 2018, but that doesn't mean that flagship was delayed, according to LG. Still, considering the fact the South Korean company usually unveils its flagship for the first half of the year at MWC, we could say that the G7 was postponed.
LG's CEO confirmed early this year at CES (Consumers Electronics Show) 2018 that the
G7 development will start from scratch
, which is the main reason the smartphone won't be announced next month.
However, LG recently told
Android Central
that the
G7
is right on track for release and that more information on when it will be announced will be revealed "when the time is right."
The successor to the G6 is on schedule and the official name will be announced when the time is right. Until then, reports of a decision being made on the timing and name are all speculative.
Delayed or not, it seems that LG is still committed to the two flagships per year cycle since we can't think of a reason not to release another
V series handset
in fall. It remains to be seen whether or not the naming of the G series will be changed, but that should be LG's least concerns.
Recommended Stories