LG G6 might not be a modular smartphone
25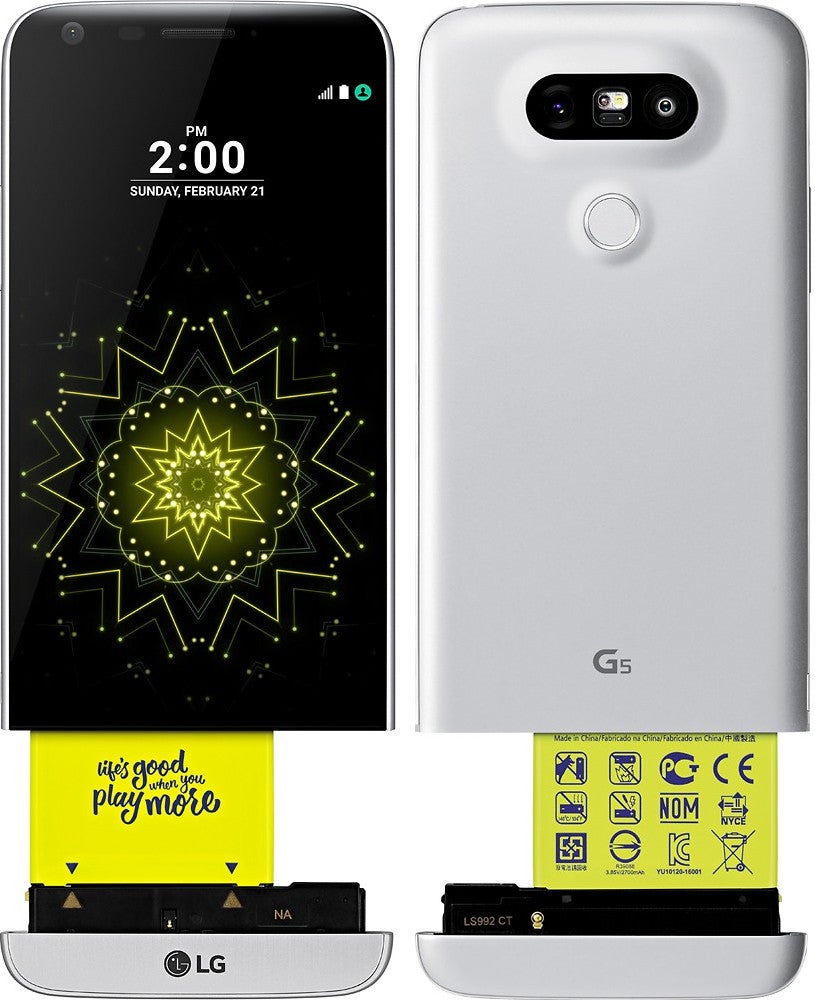 If you like the idea behind the
LG G5
smartphone, and you're hoping that its successor will improve on it (by refining the
modular concept
), you might be in for a disappointment. According to Korean website ET News, the LG G6, which should replace the G5 (pictured on the left), will not feature a modular design.
Reportedly, multiple industry sources are saying that the G6 will have an "integral structure" instead of a modular one. Thus, the phone could resemble a
V20
without a secondary screen, rather than a G5. ET News has it that various G6 components, including boards and audio chips, are "being prepared" with a non-modular design in mind.
This new report contradicts what an LG official said back in September, namely that the company would
stick with the modular design
for next year's flagship phone. Sure enough, the company may have changed its mind since last month, and it could, indeed, ditch the modular concept, though for now we can't be sure of anything.
Modular or not, the LG G6 should - according to ET News - come with mysterious "new functions" that no other LG smartphone had before. There's no word on what these functions imply, but we can think of at least one
new
feature that the G6 would benefit from: water resistance.
Most probably, the LG G6 will be announced and released in the first quarter of 2017, about 1 year after the G5 (which was officially unveiled in February at MWC 2016).
What direction do you think LG should adopt with the G6?
source:
ET News
Recommended Stories