LG G5 "second screen" Always-on-Display mystery: what could it be?
18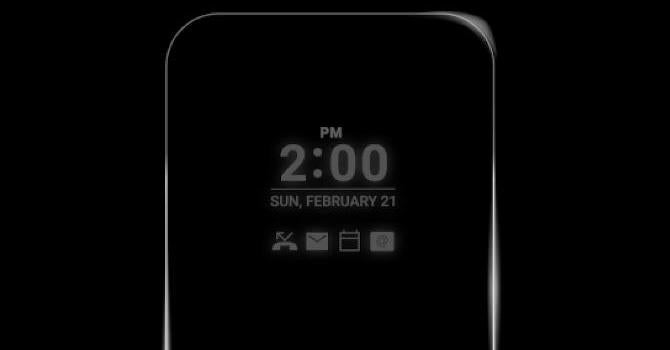 Today, prolific leaker with excellent track record Evan Blass proclaimed loud and clear on Twitter that he has seen the LG G5 in person and that
it has a secondary display
. All was good and everyone was happy until hours after we saw the
LG G5 leak out for the first time
in what looks like its final form on Dubai's Craigslist alternative. Guess what? No secondary screen in sight.
So what is the truth: does the LG G5 have a secondary display or not?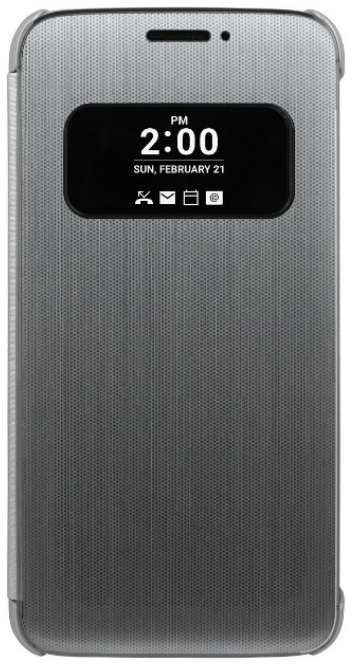 LG teases a so called secondary Always-on-Display on the G5 that is front and center
Well, something should be there. After all, LG itself seemed to confirm it very officially when it
announced the LG G5 Quick Cover case
:
"LG's signature

"second screen" Always-on-Display

, rumored to be a feature in the highly anticipated LG G5, allows users to check the time, date and notifications, all with the Quick Cover closed. Complementing the look and feel of the forthcoming LG G5, the new LG Quick Cover incorporates a unique film with a glossy metallic finish to enhance the smooth and luxurious look and feel of the cover." (emphasis ours)
Important thing to notice: LG itself puts the words second screen in quotes, suggesting this is not a real second screen, but something a bit more metaphorical.
Now, here's an interesting theory coming from Komputer Swiat, a Polish tech website: what if that secondary display is not a separately position ticker display, but a fancy, transparent screen on top of the regular display of the LG G5 and it only lights up when the main screen is off. We know, it sounds like sound fiction, but stick with us. Komputer Swiat reminds us of an LG Display technology demo from the summer of 2015, when the company showed an OLED light laminated on top of mirrors, appearing as one whole surface with them, but in reality acting as a separate display.
Could this be it?
It all sounds good, but we doubt it. This sounds a bit too far-fetched to be a reality. The whole shebang around the 'second screen' Always-on-Display might be a lot about marketing, and we could end up having the whole screen dimmed and only a part of it showing content in a way similar to Android Wear watches. Whatever it is, with
all those countless leaks and rumors
, this seems to be the last unsolved mystery around the LG G5.