LG G5 corroborated to have a new dual camera system and secondary screen
20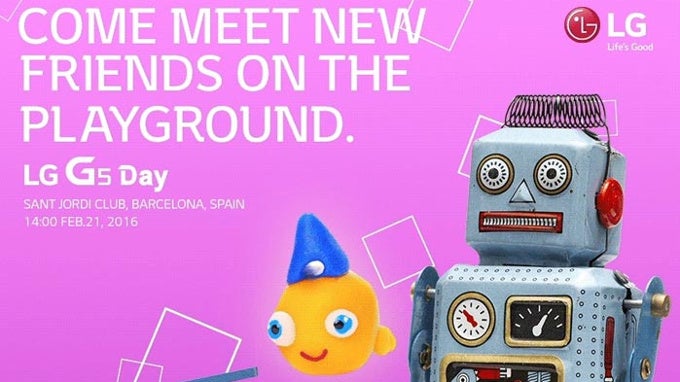 The LG G5, LG's next flagship phone, will have a fancy new dual-lens camera system and a secondary display. The information comes from prolific leaker Evan Blass, who says he has finally seen the actual phone.
What's even more interesting and more novel, though, is the dual-lens camera system on the LG G5. With two lenses - and expectedly, two camera sensors - the G5 could use that info to allow users to change the focus of an image after it's captured. Or it could use the information for easy object removal from a picture, or other neat effects. It's also possible to have two cameras working at different focal lengths to allow zoom-like functionality. The latter is in fact the current rumor for the iPhone 7 Plus camera. In LG's case we can only guess what the use of the second camera is at the moment.
The secondary display on the LG G5 could be similar to that on the
LG V10
, a small one-row strip of a display that is always on and that you can customize to show a few of your favorite apps, have a custom text or get the most recent apps. Of course, LG could have also thought up some new uses for its smaller secondary screen on the G5. We should also note that earlier leaks did not mention a secondary screen on the G5, so that piece of information is a bit of a surprise.
LG will unveil the G5 on Sunday, tune in for the official details then
The LG G5 is also expected to also feature a unique system with its bottom part coming off and revealing a slot for removable cartridges, so that you can swap out the battery on your phone quick and easy. It's also possible that this cartridge-like system will see other uses, but it's anyone's guess what those would be. Keep in mind that all of the information about the LG G5 comes from leaks and rumors and is not official, so take it with the proverbial grain of salt.


For all the rest, the G5 is said to ditch the plastic and go with a sleeker, metal build. Under the hood, it is said to be powered by Qualcomm's Snapdragon 820 system chip and run on Android 6.0 Marshmallow with a custom LG skin on top.
LG will officially unveil the phone on Sunday, February 21st at the Mobile World Congress (MWC) 2016, so mark this on your calendar and tune in to PhoneArena.com to see the first images and impressions of LG's new big thing.