LG G3 receives Android 5.0 in the Middle East
26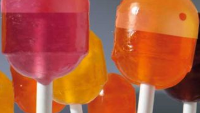 Here's an interesting story for a lazy Saturday. One of our loyal readers in the Middle East was walking around the local mall and sauntered into a phone store as all of us are wont to do. He checked out the
LG G3
on display, and discovered that it had just received the update to Android 5.0. So he did what any red-blooded LG G3 owner would do under the same circumstances. He quickly loaded the update on his own phone.
That means that his LG G3 now offers the new Lock Screen notification system, the new Recent Apps menu, the enhancements to his battery via Project Volta and pull-down Quick Settings just to mention a few. Our reader, who goes by the name Nichol, says the update has gone live in Dubai and the UAE.
The moral of the story is that next time you visit a phone store, check out the display model of the phone you use for updates because you might be happily surprised like our reader was. Nichol sent us some images of the store's updated LG G3 snapped presumably with his own LG G3. Feel free to view these pictures by clicking on the slideshow below.
Thanks, Nichol!