Koush's Superuser app hits Google Play and is already integrated with CyanogenMod
1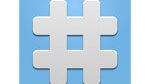 We've been watching the progress of Koush's new ClockwordMod Superuser app for Android, and the road to the Google Play Store has been completed. Koush's Superuser app was launched into the Play Store yesterday, it has already gotten an updated with a number of bugfixes, and integrated with CyanogenMod.
The app that was released was quite like the version that hit
open source
exactly one week ago. ClockworkMod Superuser offers multiuser support, logging and per app logging, PIN protection, request timeouts, customizable notifications, ability to handle concurrent superuser requests, support for x86 and ARM, and a pretty UI, including tablet optimization. The app has also already gotten a number of bugfixes.
And, literally as we were writing up this post, Koush announced that his new Superuser settings have been integrated with CyanogenMod, and can already be found in the system settings of the newest daily build of CM.