Juniper: smart wireless accessory market to exceed 100 million units sold by 2017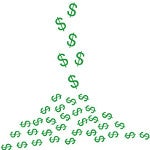 soaring from 10 million units sold this year to 100 million units by 2017
. Leading the way will be accessories for payment processing, health and fitness monitoring. The research house sees some app-related businesses challenging long time players in certain markets. As an example, Juniper mentions mobile payment processing firm Square whose app allows vendors to swipe and process credit cards for payments on the go.
In the health and fitness area, Juniper mentions Nike and Jawbone UP as two firms taking advantage of the smart accessory trend. In the U.S., retailers have spotted the increasing sales of the "smart accessory" market and are
allocating more shelf space for the products
. The major trends emerging in the market are freemium and SaaS (software as a service). The former offers free apps with the ability of the provider to convert users into paying customers by offering more features that must be purchased. The latter is a model where software is hosted by a vendor who offers it to buyers over the internet or via apps.
source:
Juniper
via
IntoMobile