BlackBerry to restart production of the BlackBerry Bold 9900
29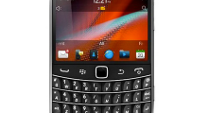 During its fiscal fourth quarter, BlackBerry sold 3.4 million handsets. Unfortunately, 2.3 million of those were older BlackBerry 7 OS driven models. The old BlackBerry might have decided that the public got it wrong and would try to force feed them BlackBerry 10 flavored handsets. But new CEO John Chen is nothing if not pragmatic. Instead of doubling up on ads for BlackBerry 10, the executive has done the sensible thing and has re-started production of the BlackBerry 7 OS driven
BlackBerry Bold 9900
. This model, which had a CDMA twin known as the
BlackBerry Bold 9930
, combines a physical QWERTY keyboard and a touchpad, with a small touchscreen display. Released in 2011, many call the physical QWERTY on the device the best keyboard to ever grace a smartphone.
Chen is hoping that those who find the BlackBerry Bold 9900 so attractive, will eventually find their way to the
BlackBerry Q20
. Slated for release later this year, the Q20 is powered by BlackBerry 10, and employs a full physical QWERTY keyboard. Unlike the
BlackBerry Q10
,
the newer model includes a trackpad and function keys
. The Q20 offers a 3.5 inch display, the largest ever to grace a QWERTY supported BlackBerry model.
While BlackBerry still has a number of customers living in the past, there are quite a large number who are waiting to hear about
the new high-end models that Chen mentioned on Friday
. Expected to be released over the next 18 months, these are the phones that BlackBerry hopes to use to challenge Apple and Android manufacturers.
source:
MobileSyrup