Jobs' 1973 job application sells for a cool $174,757 at auction
21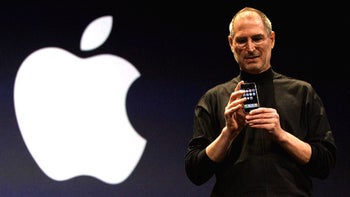 Nearly a week ago, we told you about a piece of tech history
that was being auctioned off online by RR Auction
. To be sold to the highest bidder was a job application for an unknown position, that was filled out by Steve Jobs in 1973. Roughly three years later, Jobs and Steve Wozniak founded Apple Computer. Four years after that, Jobs was a millionaire when his company went public. However, back in 1973, when Jobs filled out the application, he didn't own a car or a phone, and he wrote that access to transportation was "possible but not probable."
When we last checked in at the auction, the high bid for the document was $50,000. Now, the auction is over and the paper signed by the 18-year old future executive was sold for $174,757. To put it another way, instead of spending that amount on Jobs' job application, the buyer could have purchased a little more than 981 shares of Apple at current prices. Or, he/she could have bought 166 256GB
Apple iPhone X
units. The difference is that the document is a one of a kind item that is more than just a mere conversation piece. The winning bid is said to have come from an anonymous internet entrepreneur who lives in London.
To see how much Steve Jobs memorabilia is valued by collectors, consider that RR Auction's current lot of Americana includes a letter signed by Martha Washington and stamped by her hubby, a missive written by Ben Franklin, and John Hancock's John Hancock. All of them have estimates well under the $174,757 that Jobs' application fetched. And the latter document wasn't even signed by the Apple co-founder.
The bottom line is that for all of the important achievements that these men accomplished, it was Steve Jobs who unveiled on the
Apple iPhone
on January 9th, 2007.
source:
RRAuction