Steve Jobs' 1973 job application surfaces at online auction; current bid is $50K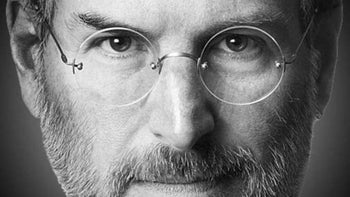 The amazing thing about history is that you can see what subsequently happened. Take an auction that is currently being held online by a company called RR Auction. Bidding ends on March 15th and one of the items up for grabs is a 1973 job application from Steve Jobs. The current high bid is $50,000. The document is written out in hand and the 18-year old Jobs lists Reed College as his address. His major is English Lit., according to the document. Ironically, in light of future events, he doesn't have a phone.
Jobs goes on to state on the application that he has a driver's license, but access to transportation is "possible but not probable." He checked off computer and calculator for his "skills," pointing out that his expertise with these products is in design and technology. Under special abilities he wrote "electronics tech or design engineer," and his special interests included "digital." He also wrote something about his previous work experience at Hewlett Packard.
What is historically fascinating about this document is that just three years later, Steve Jobs and Steve Wozniak started Apple Computer. In 1980, only seven years after he filled out this application, he was a multi-millionaire as Apple Computer went public at $2.75 a share. By 1981, the company grossed $1 billion and the PC market was made up of Apple and IBM.
A bit under 34 years after Steve Jobs filled out this form,
he stood up on stage at MacWorld and introduced the Apple iPhone
in January 2007. Apple is now the most valuable company in the world, valued at nearly $900 billion.
While it isn't clear what job Jobs was applying for, both he and Wozniak ended up working at video game maker Atari in 1974. You can own this piece of tech history if you have more than $50,000 to spend on it.
source:
RRAuction
via
BGR