Latest January update for Pixel phones brings "anti-aging" display fixes (Update: Nope, just minor fixes!)
9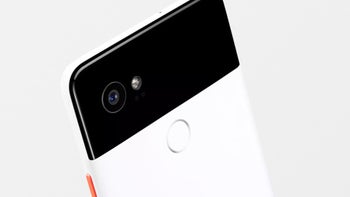 Google is not wasting any time and it kicks off 2018 with an important update for its Google Pixel lineup of phones that helps with aging of the AMOLED screens. The update has already started rolling out for the Google Pixel 2 XL, but also for the Pixel 2, as well as for last year's Google Pixel and Pixel XL.
The interesting detail was not openly publicized by Google, but instead comes courtesy of an update listing over at Canadian carrier Telus.
Update:
PhoneArena understands that there are no actual burn-in fixes in the January update for the Pixel series, but instead there is a minor update to currently existing settings. Google has previously published its official response to the Pixel display saga saying that it does not find any excessive "burn-in" on Pixel 2 XL (when compared to other rivals).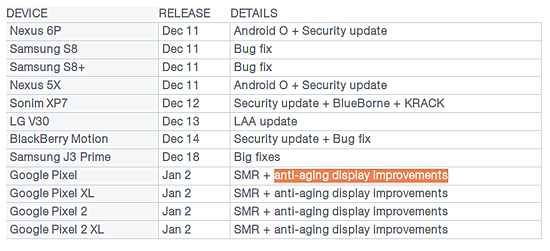 Right now, it's hard to pin-point what exactly Google remedies with this update, but chances are that this is about fixing the severe burn-in problems reported on Pixel 2 XL's AMOLED panel. We have reached out to Google to provide us with a more detailed answered and we'll update you as soon as we get it.
Google has earlier downplayed the display issues on the Pixel 2 XL, but has nonetheless committed to improving the phone over time. If anyone of you has received the update and notices any differences, do let us know in the comments right below.