JDI develops 5.2" Full HD OLED display with Sony's WhiteMagic technology
23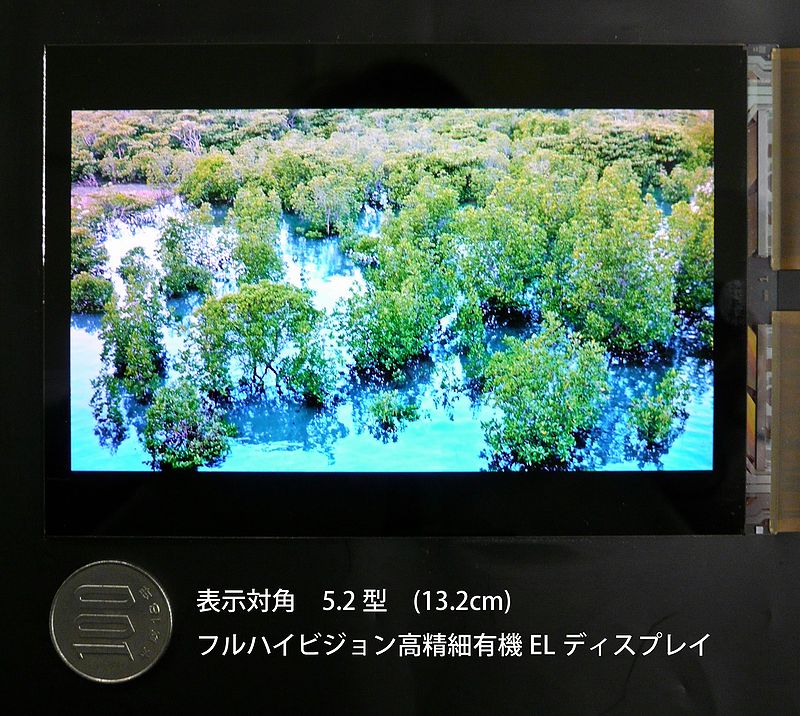 Samsung might not be the smartphone OLED screen virtual monopolist it is now for much longer. JDI, which is a
Japanese government-backed venture of the Sony, Hitachi and Toshiba mobile display departments
, has made a 5.2" Full HD OLED display, aimed for future smartphones.
This has reportedly allowed for increased brightness and better color representation than Samsung's somewhat cold-colored AMOLED displays, but we are not entirely convinced, as the WhiteMagic screen on the
Sony Xperia P
is indeed close to
1000 nits of brightness
, but the color representation on it seems quite off. Moreover, until this 5.2" panel from JDI materializes in a Sony or another phone, Samsung would have, of course, moved along with its own OLED tech, too.