It's one of those days when having an Android phone with manufacturer UI feels particularly bad
80
This article may contain personal views and opinion from the author.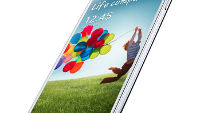 Today turned out to be a very happy day for the not-so-many users sporting a Google-experience Android device, and a particularly bad day for the numerous users owning an Android device with some kind of a manufacturer skin on top. As you've probably heard,
Google officially introduced Android 4.3
, and what's more, it also announced that an update will be rolled out to compatible devices starting today.
Now that's very cool of Google to release an update on the very same day as the announcement of the new platform itself, but there's one little 'but'. By compatible devices, we mean the
Nexus 4
,
Nexus 7
,
Nexus 10
,
Galaxy Nexus
and the Google Play Editions of the
Samsung Galaxy S4
and
HTC One
. Noticing a trend?
No Android device that happens to have some sort of a custom, manufacturer-made user interface is going to get the software update today.
In fact, it'll probably take months for those devices to start receiving an up-to-date version.
Of course, we would have been unpleasantly surprised by all this... if it wasn't just the normal way things are currently in Android land. It usually goes like this - Google announces a software update -
Nexus devices get it right away - others wait for months
(if they are lucky enough to get an update at all). So, as we said, this is nothing new, so why the rant? Well, while we were watching Google introduce Android 4.3 at its low-key event today, we simply felt really bad for all the folks out there who won't be able to get the new features anytime soon, simply because the manufacturer of their device has decided to differentiate its product by putting a software layer of doubtful usefulness on top of the Android system.
We do understand that manufacturers need to differentiate from one another in more ways than just physical design and hardware features, but what good is this when it turns out that
it's hampering the end-user experience
? The mobile industry we have nowadays is unique in that there are companies that develop the software used on other companies' phones and tablets. Due to the fact that this is a pretty new and specific model, we are now witnessing all those hardware companies like Samsung, Motorola, Sony, LG and HTC lagging behind the developer of the software - in this case, Google. Obviously, there are actually zero problems with hardware compatibility, as Google experience devices like the GS4 Google Play Edition and One Google Play Edition are also getting the update right away. What that means is that the biggest challenge that hardware manufacturers encounter on their way to producing a software update for their devices remain their own custom user interfaces, or experience, or whatever they want to call them. Carriers, of course, are yet another stop where software updates need to wait before finally getting approval to continue to users' phones and tablets.
At the end of the day, we simply can't overlook the fact that such powerful and resourceful companies like Samsung, Motorola, LG and HTC have had more than enough time to figure this while thing out, yet
they are still struggling to catch up every time Google pushes a new Android build
. This situation is hilarious and troubling at the same time. Fact is, this is one of those days when it feels particularly bad to be an owner of a non-stock Android handheld. Another fact is that if the above mentioned manufacturers actually care about their customers, they should try reduce the waiting time as much as possible. It's probably unrealistic to wish for those updates to come as soon as those for Nexus devices, but right now it does look like all these companies care about is to sell as many units of their latest models as they can, and then move on to the next one.