Is the Apple iPhone N94 the template for the entry-level Apple iPhone 4S?
23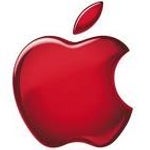 With code numbers and names and prototypes that never come close to looking like the final produced unit, you never know when you run across something that might end up being the next, oh, Apple iPhone 4S. The rumored entry-level iPhone could end up looking like these
pictures of a prototype called the N94
. Engadget obtained these pictures from
uBreakiFix
. Based on the mark placed at the bottom of the unit, according to Engadget, this prototype has gone through the "Engineering Verification Test" (EVT) on March 3, 2011.
described by the Wall Street Journal as being a "tiny iPhone"
, did make it to the DVT stage in June putting it ahead of the N94. The N97 has had bugs in the technology that switches the phone between specific frequencies, but that probably has been fixed since then. Considering that Sony CEO Sir Howard Stringer told the Wall Street Journal back in April that his firm is providing camera modules to Apple as we
reported
, these shooters could be ending up on the N97 which could very well be the entry-level Apple iPhone 4S.
source:
Engadget