Is a 5.9-inch Nexus X (aka Nexus 6 'Shamu') too big for you?
65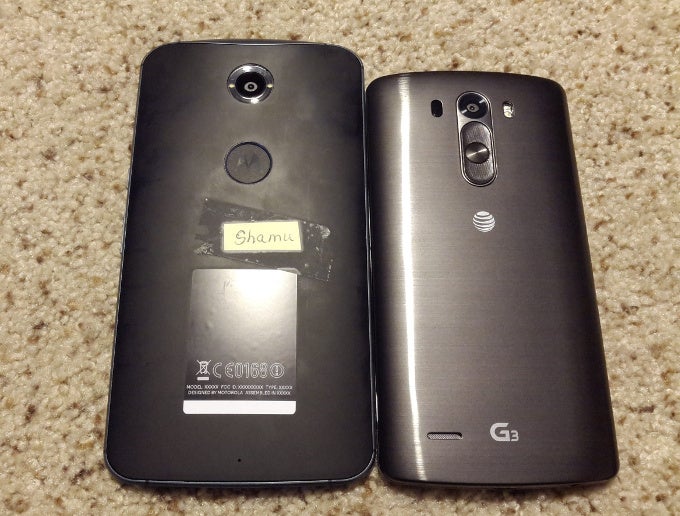 The 5.9-inch Nexus X (a device that is often referred to under the Nexus 6, or 'Shamu' codenames) has been leaking profusely in the past few days, but all those recent leaks have done nothing but confirm
what we have already told you nearly a month ago
: yes, Google is indeed getting ready a 5.9-inch Nexus X for release, and yes, as we reported, it will indeed feature a Quad HD (1440 x 2560-pixel) display, the latest Snapdragon 805 system chip clocked at 2.7GHz, a 13-megapixel rear camera with optical image stabilization, and a 2-megapixel front shooter.
There are two relatively new details that have
surfaced recently
, though: first, we have the first live image of a prototype Nexus X sitting alongside the 5.5-inch LG G3, and we have learned that the Moto dimple below the camera might house a fingerprint reader.
The real shocker, however, remains the size. There's no getting around it - as compact as it turns out to be for its size, it remains a very large, 5.9-inch device, significantly larger than even most phablets. Now that we have this live image comparing it with the already fairly big G3, we can start thinking: isn't this new Nexus X just too big? Vote right below, and let us know your thoughts about such a huge increase in device sizes in the comments below.