Is Motorola making the best Android phones these days?
99+
This article may contain personal views and opinion from the author.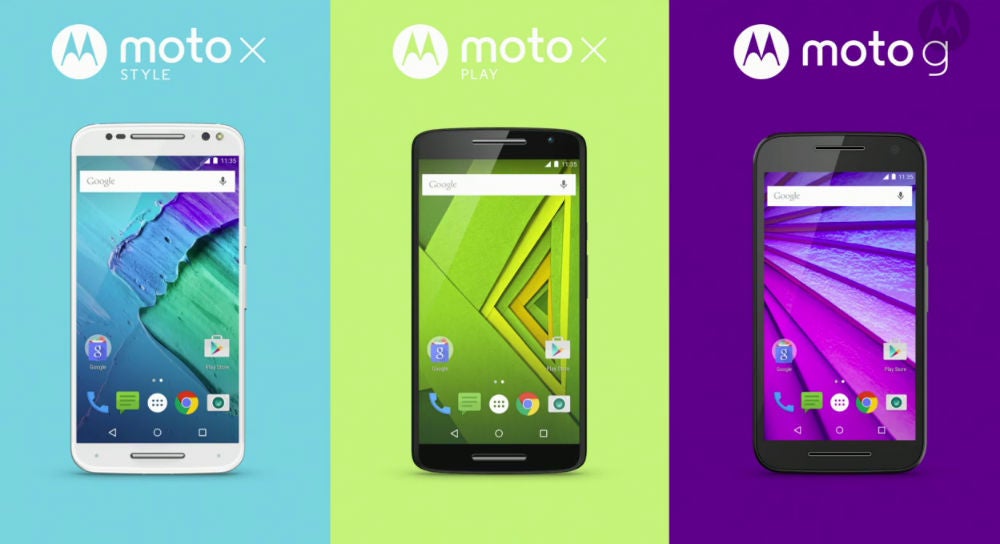 As the dust from the announcement of Moto's new phones has started to settle, a strange and unexpected thought suddenly hit me today. Motorola, I thought, is making the best Android phones at the moment... It's a revelation of mine, which I'm far from assuming everyone's going to agree with, but still, even if we say that what the company unveiled a couple of days ago aren't necessarily the best Androids money can buy so far in 2015, I guess we'd at least agree that Moto's offerings deserve a place right up there at the top, next to the Galaxies and the Ones and the Gs of the world.
Actually, I do think the newly-announced
Moto X Style
,
X Play
,
G 2015
, and even the
Moto E
are probably the very best value one can get at their respective price points. With absolutely adequate, if not decidedly above average specs in their respective classes, good quality and reliability, as well as amazing exterior customization options with Moto Maker, Motorola's entire line-up is beginning to look markedly menacing to rival Android makers. Equally important, though - almost fully-stock Android! That comes standard on Moto's phones, and it's a wonderful asset in the eyes of everyone with some meaningful knowledge of computing.
So what could possibly be a better buy in the $100 (Moto E), $200 (Moto G), $300 (Moto X Play) and $400 (Moto X Style) classes? I can't seem to think of anything that's remotely as good at such price points. And, as I said, it's not only the price - you don't get this kind of software, or exterior customization, or screen-to-body ratio with other phone makers. So then, has Motorola somehow gotten itself in a position from which it's quietly churning out the best Android phones at the moment?