Is AT&T getting ready to close out its 2G network?
25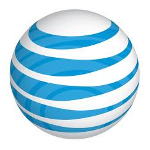 As a result of its inability to grab new spectrum with the
failure of the T-Mobile purchase
, AT&T is telling its 2G customers to
switch to 3G or 4G handsets
. The letter says that 2G voice quality will soon erode and that data speeds will slow down as the carrier moves over to HSPA or LTE spectrum currently assigned for 2G use.
If AT&T finds itself unable to buy addition spectrum for LTE service, this is the game plan that will have to be employed, and it all comes back to the failed attempt to purchase T-Mobile. Speaking of the nation's fourth largest carrier, this is the
route that it will have to take as well
. In the end, T-Mobile will be left with a small GSM network, but a larger HSPA+ network and a large LTE footprint as big as the ones owned by AT&T and Sprint.
AT&T has a choice of promising an upgrade to 2G users, or threaten that their
service will be degraded
. The latter is apparently the way the carrier has decided to go to clear out the 2G users so it can re-farm the spectrum. AT&T has a fairly large 2G network with many of the carrier's users having switched to HSPA by 2009. While this plan will not give the carrier all the spectrum it wants, it will give AT&T breathing room to carry all of the data that Apple iPhone owners receive.
If you are an AT&T 2G user, you might not get away without getting spanked by the carrier. When AT&T (then Cingular)
shutdown its TDMA network in 2008
, it charged those who remained on the network,
a $5 a month fee until they switched
to a GSM phone. Will history repeat itself?
source:
GigaOM