Iris scanner technology shelved: Samsung Galaxy S5 and LG G3 might come with fingerprint sensors instead
38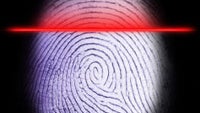 The Samsung Galaxy S5 rumors craze has officially begun. We're just a couple of months away from the big Galaxy S5
unveiling that is expected happen by the end of April
, and all kinds of sources take their turn spinning the rumor mill.
The latest rumor claims that the
earlier talked about iris scanner
won't make it on the Galaxy S5, and instead, Samsung will equip its new flagship with a fingerprint sensor. The whisper comes from an 'industry source' speaking for the usually reliable Korea Herald.
"Among the different types of biometric sensors that Samsung is testing for its Galaxy S5, the tech giant will go for fingerprint authentication rather than unintuitive user experience of iris recognition,"
said the industry source who remained private.
"Who would want to put their handset up close to their eyes for authentication in places like movie theaters and bed, or even while they are driving?"

Iris recognition is a feature that sounds cool on paper, but is very hard to implement, and plain impractical in many situations (imagine having to do an iris scan to unlock your phone while driving!).
Interestingly, this rumor has it that Samsung is working on integrating the fingerprint sensor under the display itself. This would allow users to scan fingerprints directly on the screen, and not on a dedicated button. The approach is different from what Apple uses in its iPhone 5s, where the fingerprint reader is hidden beneath the home key.
LG is allegedly also working on including a fingerprint sensor in its forthcoming G3 flagship smartphone. If true, this all marks a very clear trend in the Android world to follow suit with Apple's decision in favor of including a fingerprint reader. We've previously heard from Samsung's own Lee Young-hee that while the Korean company is working on implementing iris scanning technology, it is not something that's set in stone to arrive in a smartphone.
Finally, there are also definite technology limitations for iris scan technology:
"In order to enable iris recognition on a smartphone, an extra camera designed specifically for the identification technology should be installed, which will make the smartphone bigger since there will be three camera modules,"
a market source explained.
"And since iris recognition requires a long range camera, the smartphone, if fitted with the camera, needs a completely different design from previous models."

source:
Korea Herald