Samsung Galaxy S5 to arrive by April with brand new design, could feature iris scanner
29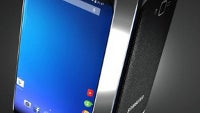 Samsung will go back to the basics and launch the Galaxy S5 with a brand new design focusing on the display and the feel of the back cover. Moreover, Samsung has now confirmed that - contrary to all previous rumors - it will stick to its usual release schedule with the Galaxy S5. This means that we should expect it to get unveiled by April rather than the earlier rumored Mobile World Congress February announcement. All of this information is coming straight from the horse's mouth - Samsung's executive VP of mobile, Lee Young Hee, confirmed this to Bloomberg - so it's as official as it gets.
"We've been announcing our first flagship model in the first half of each year, around March and April, and we are still targeting for release around that time,"
Lee said.
"When we release our S5 device, you can also expect a Gear successor with more advanced functions, and the bulky design will also be improved."
Bloomberg goes on to claim that Samsung will
'pair'
its Galaxy S5 with this new and thinner Gear successor, but it's hard to say whether this means that we'll see the same phone plus watch bundle that Samsung offered when it launched the Note III with Galaxy Gear bundle. It is what we'd expect, though. In addition to this, Samsung - this time clearly - confirmed that this new Gear smartwatch will get officially unveiled alongside the Galaxy S5.
Another hugely interesting new feature Samsung is actively exploring is iris recognition. The company has not yet officially made up its mind about whether or not it'd include iris recognition in the Galaxy S5, but it's possible. The new
iris-scan technology
is obviously seen as an answer to Apple's fingerprint reader, which Cupertino introduced in the iPhone 5s.
"Many people are fanatical about iris recognition technology,"
Lee said at CES in Las Vegas.
"We are studying the possibility."

Samsung's mobile VP also frankly admitted that the Galaxy S4 has fallen short of users' expectations because of too much similarity in its design to that of the preceding Galaxy S III.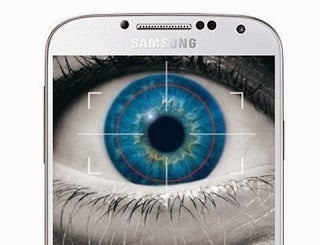 Samsung is mulling the use of iris scanner in the Galaxy S5
"When we moved to S4 from S3, it's partly true that consumers couldn't really feel much difference between the two products from the physical perspective, so the market reaction wasn't as big,"
Lee said.
"For the S5, we will go back to the basics. Mostly, it's about the display and the feel of the cover."

The interesting thing about this very detailed report is that it appears months before the official Galaxy S5 launch. It will surely put a lot of rumors to rest, and will do an important job in managing consumer expectations. It's the first time we see Samsung offer such a detailed statement about its yet unreleased flagship in a clear attempt to manage expectations, and send a message that something big is coming this time.
source:
Bloomberg