Investors: Samsung is in recovery mode; shares hit 21-month high, market value jumps $11 billion
22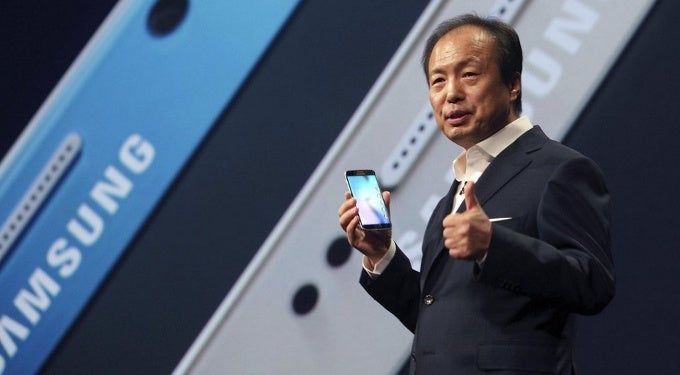 After stepping off on the wrong foot last year, Samsung is more than obliged to devise a comeback and think of a way to regain its lost market positions. The not-so-successful Galaxy S5 and the host of "hungry" rivals from China certainly made the honchos up at Samsung's HQ quite sweaty. Luckily, Samsung's new flagships, the Galaxy S6/S6
edge
, is everything that its predecessors isn't - a captivating device that really puts it in the upper league.
Despite the latter are not launched just yet, the metal-glass embodiments of Sammy's craftmanship are causing a beneficial effect on the handset slinger's market stats - it's reported than Samsung's shares have rose by 8.6% and hit a 21-month high roughly a fortnight ago, which adds up to the 12.1-percent increase that the company scored during the previous quarter. This rise in the stock prices also means that Samsung's market value has spiked by $11 billion.
Samsung is in "recovery mode"; galaxy S6/S6 edge and 14nm chipsets to turn the tide
This increase of the company's stocks is one of the main reasons why a surplus of investors and market analysts claim that 2015 will be the year of recovery for Samsung, as they expect that the South Korea tech concern is about to score a full comeback to the top of the market.
It's not only the new batch of Galaxy flagships that has made Samsung's stats go up: the company's chipset division is also making investors quite optimistic about Samsung's future, as the latter has the upper hand with its 14nm FinFET chipset manufacturing process (just take a look at the
benchmark-crunching Exynos 7420
). Recently, it was reported that
Qualcomm might have become its customer
; earlier today, we also told you that Apple might indeed choose Samsung as the maker for the Cupertino's upcoming
Apple A9 SoC
.
While the full effect of the
Galaxy S6
and
Galaxy S6 edge
's sales will certainly be included in Samsung's financial report for the upcoming quarter, investors are already curious to see what's Samsung's report for the quarter that just ended will be. The report's release is imminent, it's expected to pop up next Tuesday.