Intel's multibillion investment in ASML Holding may give it a competitive advantage over ARM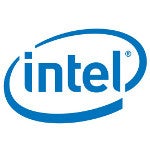 Intel may be the world's biggest chip producer, but it's pretty much a no-name in our beloved smartphone and tablet industries. However, we've now learned that Intel is about to buy an up to 15% stake in ASML Holding, a Holland-based chip equipment manufacturer, in an attempt to speed up the development of new important technologies. What new technologies?
The first one is called Extreme Ultra-Violet (EUV) Lithography. This is said to be a new type of chip-production technique that should allow the production of thinner and faster chips. Intel's investment should also help ASML accelerate the development of the new 450mm wafer technology standard. All in all, the investment aims to speed up the deployment of these new technologies by about two years.
Intel plans to start by purchasing a 10% stake in ASML for $2.1 billion, and then acquire another 5% for about a billion more. The deal also includes another billion being paid by Intel for the different checkpoints along the way.
Apparently, due to these developments, some analysts have already predicted an upcoming decline of market share for ARM. However, Intel has failed to compete in the mobile sector so far, so whether this new investment will make a difference remains to be seen.
via:
TheGuardian