Instagram, other social media, being blocked in China amid protests in Hong Kong
22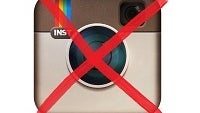 Reports are coming out of Hong Kong and mainland China that Facebook subsidiary, Instagram, is being blocked in China by the government while it contends with political protests in the city.
Other social networks, like Twitter, Facebook, and even Chinese site Weibo are also blocked. Following a number of "occupy" type hashtags, these demonstrations nothing like the movements that sprouted up in the US a couple years ago.
When Hong Kong was ceded by the United Kingdom to China in 1997, the idea was that there would be two systems at work, ensuring Hong Kong's continued autonomy as a "special administrative region." However, political events of late have prompted a number of reform movements in Hong Kong, and tensions have flared to point of police starting to crack down on the protestors.
While those in China are not able to pick up their smartphones and check out their favorite pictures, or get updates on what is going on, all the social media networks appear to still be fully functional for those in Hong Kong. The majority of social media activity has been tagged #occupycentral, which has nearly 9,000 photos attributed on Instagram.
Despite largely peaceful demonstration, police have disbursed some of the protestors with tear gas. At the crux of the issue is a ruling that Communist party in Beijing will limit those that can be considered for a leadership post in Hong Kong. The block of social media on the mainland is to prevent any democracy movements from gaining traction elsewhere in the country. The last major movement in mainland China was the Tiananmen Square protests in 1989 which resulted in clashes with the People's Liberation Army, and thousands killed and injured.
sources:
Reuters
(Yahoo!) and
TechinAsia