Instagram for iOS update: you can finally use Insta from the "Share with..." menu!
2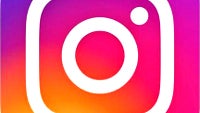 One of the few pet peeves that iOS users have with Apple's operating system is that inter-app sharing is still a bit limited. When looking at a document, photo, or website, you do have a "share" option, but this one is usually limited to system and partner apps. In the major iOS 8 update, Apple introduced the so-called "
Share extensions
" — a new piece of the app sandbox, which allows developers to put their own apps in the "Share with..." menu, but most have yet to add this.
For example, Instagram certainly took its sweet time. But, iPhone users will now be happy to know that, after downloading the latest update, they will be able to share images to Instagram directly from their Photos app. Just open up your gallery, tap on "Share with..." and find Instagram. Previously, the only way to upload your photos to Insta was straight from the proprietary app, which is a bit annoying when you prefer to browse with the stock Photos app.