Instagram CEO: BlackBerry and Windows Phone before Google Glass
32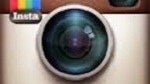 Kevin Systrom, heading Instagram through its methodical ways even after its acquisition by Facebook, noted in an interview recently indicating that interesting developments may be on the horizon.
"We're not yet on BlackBerry or Windows Phone, so I think those will come before Google Glass," said Systrom, based on the rationalization that not everyone seems keen on adopting Glass.
That may be true, but Twitter, Path, Tumblr and Instagram's parent, Facebook have all developed, or are developing for Glass and while that is not "everyone" it certainly is a short list of heavy hitters in the social-sphere.
Now for you Windows Phone and BlackBerry folks about to get all excited with overflowing feelings of glee, Systrom added, "
I'm not saying those will come anytime soon
. I'm just saying that in order of priority, the way we evaluate where to expand to is really simply where our users are, and where the growth is. It took us a very long time to get to Android." (emphasis added)
With that, he has a point. It took Instagram the better part of two years to expand from iOS to Android and there was no dispute about the disposition of Android's share in the market or its explosive growth. Taken in that perspective, there is little dispute about the current growth of Windows Phone right now either and as for BlackBerry, well we need to see how the Q10 and Q5 are going to line up since both were just released.
Systrom's remarks do indicate that Instagram has not been assimilated into the Facebook way of doing things, and many would argue that is a good thing. Although, we suspect there are many millions of Windows Phone and BlackBerry users that would not mind if Instagram picked up the pace a little.
source:
Fast Company