Initial Nokia Windows Phone sales could be a disappointment
21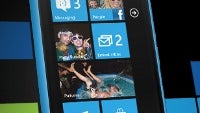 Ah, the Nokia Windows Phone! We've been looking at leaks and hearing legends about it for over half a year, and it arrived with screams and shouts trying to convince us that it's "awesome" and that it's "the first true Windows Phone." We can't deny that the
Nokia Lumia 800
is a looker, but in a world of booming Android sales and stronger than ever iPhone, that might not be enough.
Nokia has also tried to aggressively push sales of the Lumia 800 by bundling it with Xbox 360s in some markets and generally boasting about strong pre-orders:
"The level of preorders, as well as reaction in shops today, lead us to be very positive about the launch,"
Nokia spokesperson Ray Haddow said.
But that rosy pictures just got its first dark shades drawn from outside. Pacific Crest analyst James Faucette gave its
gloomy prognosis
about Nokia Windows Phone shipments in the last quarter of the year.
"We believe that shipments of Nokia's new Windows Phone 7 products have been lower than we had previously anticipated,"
Faucette said.
"We had expected that the company could ship as many as 2 million units into the six targeted markets for the holidays; however, we now believe that those shipments are likely to be less than 1 million for the quarter."
Less than a million doesn't quite narrow it down, Faucette was even more specific later on - the actual sales number could turn out to be
under 500,000 units
. Now, this signals the first signs that something might be wrong in the carefully laid out plan with no option B for Nokia. Hopefully, actual sales will prove the analyst wrong, and there's still Q1 2012, when the company is expected to roll out devices in more markets, but this analyst note could be the first reality check on a long road back to glory for Nokia.
Recommended Stories