Ingenious engineering meets a good idea: a credit card-sized "tripod" for your smartphone
8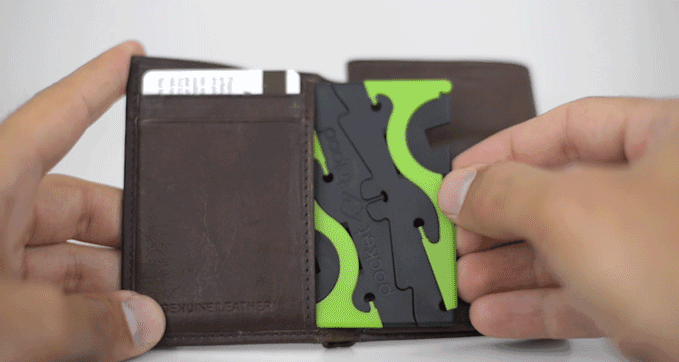 Back in 2013, a Kickstrarter project went very, very well, thanks to innovative thinking and crafty design. That was the Pocket Tripod for iPhone. It's a small piece of kit, which, when deployed, can hold one's iPhone steady — even at extreme angles — for some advanced photography. When the user is done with it, the gizmo folds into a small, credit card-sized object. Pretty nifty!
However, as the developers of Pocket Tripod themselves noted, there are a lot of users out there that have their iPhone wrapped in some kind of case. And, there are a lot of other smartphones, whose users would love to try a Pocket Tripod for themselves. So, the engineers sat down and began planning for a Pocket Tripod 2.0, one that takes size adapters so that you can use it with any phone and any case.
Well, the new project is finally up and running a campaign on Kickstarter. At the time of writing this article, there are 1,782 backers for a total of $50,488 pledged, which is way, way past the company's initial goal of $6,000. So, it seems that the Pocket Tripod for all shapes and sizes will, indeed, happen.
If you want to jump in on the Kickstarter offers, the $15 early-bird offer is, unfortunately, gone. You can, however, pledge $18, which will get you one Pocket Tripod in your choice of size and color.