In India, Xiaomi drops flash sales of the Xiaomi Redmi Note 4G
7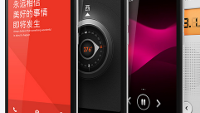 On Tuesday, Xiaomi held a flash sale in India for 40,000 units of the
Xiaomi Redmi Note
4G and something very unusual happened. The phone did not sell out. When that happens, it means that the particular unit probably is no longer prime material for this selling platform. Sure enough, Xiaomi says that the Redmi Note 4G can now be purchased from online retailer Flipkart without a registration.
Xiaomi says that it is now making enough units that it can sell the phablet without having to limit the number of phones being sold by using the flash sale. Apparently, each model has a certain shelf life during which it can be sold using alternative methods. But once you go to the well too often, like Xiaomi did with the Redmi Note 4G, it is time to go back to the tried and true way of unloading handsets.
Not all of Xiaomi's models are immune to flash sales, especially ones that have never been sold in the country before. The high-end
Xiaomi Mi 4
just debuted in India via a flash sale. 25,000 units of the 16GB model sold in 15 seconds for the equivalent of $320 USD each.
The 64GB version of the phone will be the subject of a flash sale on February 24th
, priced at the equivalent of $385 USD.
Because of
a patent infringement suit initiated against Xiaomi in India by Ericsson
, Xiaomi phones using MediaTek chips are banned in India. The models that have been sold on Flipkart are all powered by Snapdragon processors and are allowed by the court. However, for each phone sold, Xiaomi must deposit $1.61 with the Registrar General of the Delhi High Court.
source:
TheTecholic