Image of BlackBerry Blend Beta leaks along with BlackBerry 10.3
68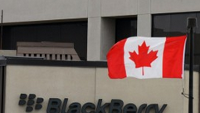 Based on a leak of BlackBerry 10.3.1, it appears that BlackBerry Blend is coming. Images of a Beta version of the feature, show that it is a way to view much of your BlackBerry smartphone content on a larger screen. What is unknown is the type of screen that Blend is designed for. It could be made for a
BlackBerry PlayBook
, or another slate. It might even be offered for your desktop PC at home, or in the office.
There is speculation that BlackBerry Blend will be available on BlackBerry OS 10.3.1 with the launch of the BlackBerry Windermere. Among the content we see transferred over from a BlackBerry smartphone include the calendar, contacts list and BBM. We originally heard about BlackBerry Blend in early builds of BlackBerry 10, but the feature has never been officially released.
Talk about this feature not only dates back to the pre-release days of BlackBerry 10, it also was rumored to be on BlackBerry 10.2.1 as part of a feature called BlackBerry Fuse. Putting your phone on Fuse Mode would enable you to use your 'Berry to access Hub, BBM, SMS/MMS, Browser, Contacts and Calendar. The whole feature makes it feel as though you are driving a tablet or PC using your BlackBerry smartphone, just without requiring the use of a physical dock. It seems like this idea is not only still alive inside the Canadian based company, but seems ready to be released on BlackBerry 10.3.
source:
Crackberry