If you still care, The Dark Knight Rises game has finally hit Windows Phone
22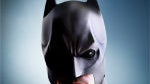 So,
The Dark Knight Rises
video game from Gameloft was released for iOS and Android the same day that the movie itself was released, which was July 20th, 2012. Now, exactly eight months later, Gameloft has finally released The Dark Knight Rises for Windows Phone users.
The game is basically a straight port of the same game that has been on other platforms. It's a 3D action game, where you are Batman, and you go through the general storyline of The Dark Knight Rises. The game was quite good on iOS and Android, but the early reviews on Windows Phone say that the game isn't properly optimized and the frame rate can get pretty bad on the Nokia Lumia 920.
Given the performance issues, it may not be worth the $6.99 to get a game that is 8 months old. We'd suggest that you at least wait for a performance update. If you want to try out the game anyway, just head over to the
Windows Phone Store
.