IDC lowers estimate of 2016 global smartphone shipments growth to 3.1% from earlier 5.7%
6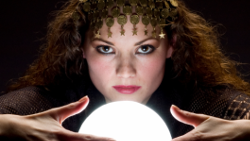 Analytical firm IDC now expects global smartphone shipments to grow just 3.1% this year to 1.483 billion units, lower than an earlier forecast that called for 5.7% growth. Shipments rose 10.5% last year, and 27.8% the year before that. The total number of handsets that will be delivered should reach 1.48 billion this year, hitting 1.84 billion by 2020 for a compounded growth rate of 5%.
IDC predicts that Android smartphones will continue to dominate this year due to lower prices. Shipments of the iPhone will drop 2% in 2016, according to IDC. But the decline could be a short lived one as the company's early trade-in program, and the new 4-inch
Apple iPhone SE
help turn things around for Apple. The tech titan should also continue to do well in China, according to the research firm.
IDC sees Android growing its share from an estimated 83.7% at the end of this year to 85.1% in 2020 for a compounded annual growth rate of 6%. During that same time period, the iPhone will see its market share decline from 15.3% to 14.5% even though it will grow shipments at a compounded rate of 2.9% during the period. Windows Phone will see shipments decline 61.6% this year, and at a compounded rate of 25.2% from 2016-2020. By 2020, IDC expects Windows Phone to have a minute .4% of the global smartphone market.
The growth rate for this year was lowered due to a slowdown in smartphone shipments in mature markets and China. IDC sees smartphone shipments in the U.S., Western Europe and China rising by a single digit number. Japan and Canada will post declines of 6.4% and 6.9%, respectively.
With the two-year contract and subsidized phones going the way of the dinosaur, smartphone buyers are holding onto their handsets longer thus ending the two-year replacement cycle. Carriers are offering early trade-in programs which will spur demand in some mature markets.
Some segments of the smartphone market remain strong. Phablets (phones with screens measuring 5.5-inches and larger) will produce double-digit growth through 2019 before slipping to growth of 9.2% in 2020. With phablet prices sharply higher than the price of a regular smartphone ($383 vs. $263 this year), more manufacturers are making phablets their flagship handset.

IDC sees smartphone shipments growing only 3.1% this year
source:
IDC
via
FierceWireless
Recommended Stories