Humor: What might a dating site for Apple products look like?
7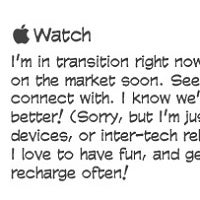 Apple has a knack for dominating the news cycle when its products are announced, and rightly so. The iPhone and iPad have a special place in the market, and in their users' hearts.
Relationships hold a special place in our hearts too. Many relationships are sparked thanks to dating web sites. In a lot of cases, the stereotypes hold true, with descriptions describing love for puppies, or long walks on the beach being part of the picture in some form.
Apple has a bunch of new products on the scene, and while there is no doubt about how well they will sell, it does make one wonder how they might market themselves on the dating scene. The new
iPad Air 2
could tout its weight loss. The
iPhone 6
is growing up a bit, and the
iPhone 6 Plus
wants that "big-handed geek."
The
Apple Watch
is clearly on the rebound, and expects to be high-maintenance. Such "transitions" can be fun, but they rarely lost very long. Perhaps the jokesters at The Joy of Tech are prophesizing the Apple Watch's future.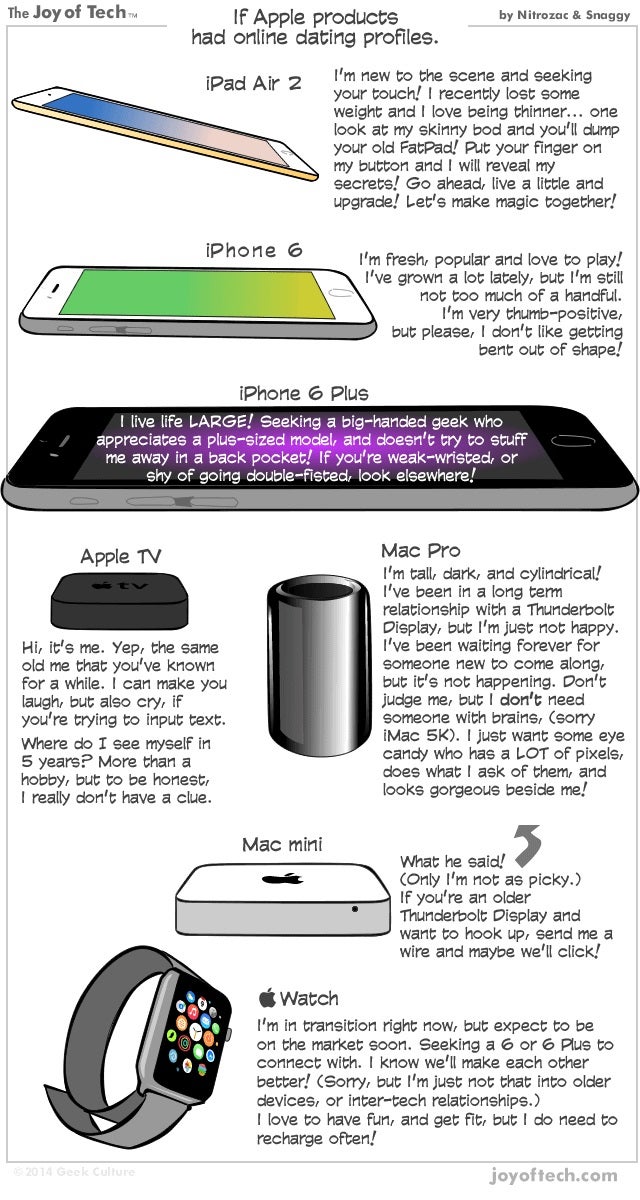 source:
The Joy of Tech