Humor: The new Apple Pocketwatch unveiled by Conan's Team Coco!
11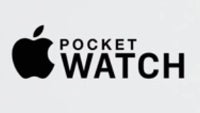 The value of smartwatches in this specific moment of time is a shaky subject – the gadgets usually cost north of $300, yet their function is limited and most probably not worth the investment if you are hoping to get $300 worth of practicality out of the thing. No doubt, Apple saw that and this is probably one of the main reasons it chose to market its first smartwatch as
a luxury accessory
– the number of consumers who shell out cash for fancy trinkets is definitely larger than the ones who buy new tech just because they like to be among the first adopters.
And, yes, one can grab a 38mm Apple Watch Sport for $350, which is pretty much what other smartwatches on the market cost, yet if one wishes to have something more stylish, rather than a candy-colored band on their wrist, they'd need to shell out
at least $150 extra
for the more "serious" straps.
So, of course, not many people are happy about that. Team Coco, of course, took a tongue-in-cheek approach to the situation and voiced what many people may be thinking in their own humorous way. Check out the clip below.