Humor: Apple Watch gets a pre-launch pep-talk
26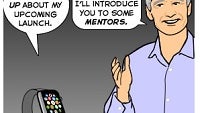 With news of the
imminent release
of the Apple Watch making the rounds over the past week or so, the world is justifiably interested in how the final product is going to take shape.
We have not seen so much of what the Apple Watch will bring to the table since it was announced at WWDC months ago. The speculation over price, availability, and real-life functionality has been well contained by Cupertino, save for an
interactive demo
put together by a developer team making an app for the smartwatch.
Apple has been on a roll since it launched the
first iPhone 8
years ago. Aside from Apple Maps, and the most recent iOS update, the company has not had too many missteps. That has not always been the case as you may well know, however.
Still, Apple has more "hits" than "misses," even though the latter category has a couple memorable ones. Products that did not soar as high as hoped included the Apple Power Mac G4 "Cube," or the Bandai Pippin, and who can forget Newton?
Still, this humorous take on a "pep-talk" is apropos. Apple will not be the first to market with a wearable, but you can bet that love-it or hate-it, it is going to make an impact on the market.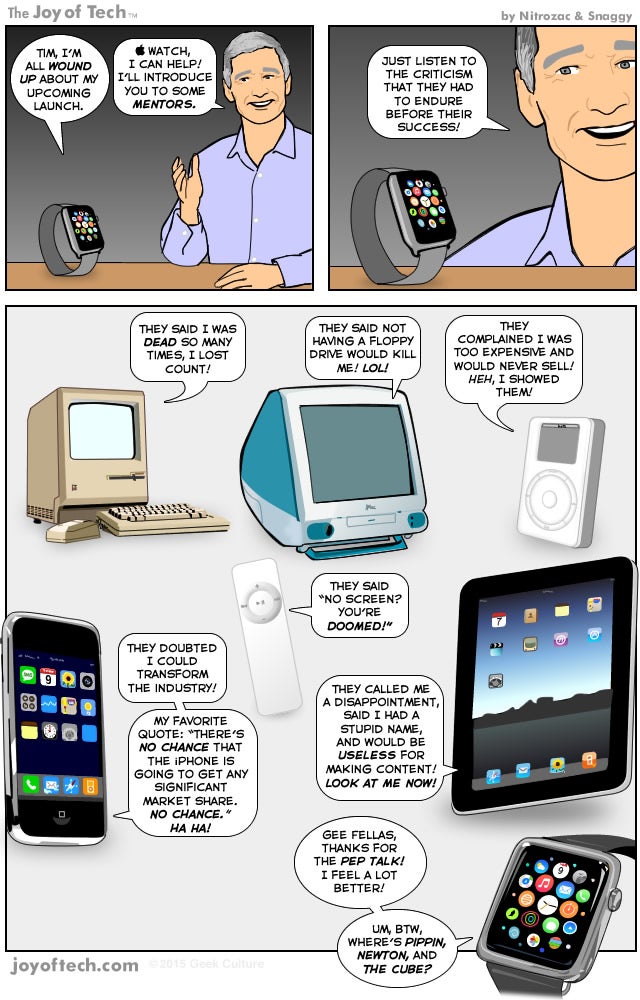 source:
The Joy of Tech