Huawei's goal is to be one of the top three global smartphone manufacturers
9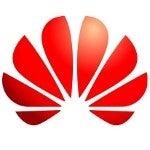 Chinese handset manufacturer Huawei couldn't produce handsets cheaply enough to be a white-box vendor in China. In 2011 the company changed its focus from being an ODM, designing and manufacturer phones for others, to producing handsets with its own name on them. Last year, 90% of the phones it shipped were branded with the Huawei name. The company has even become known for currently producing the Android smartphone with the
largest screen
, the 6.1 inch
Huawei Ascend Mate
. Able to eat its own home cooking under the hood with the quad-core K3V2 processor, Huawei has access to its own chips which goes a long way in the industry.
first tier
smartphone vendor. In 3 to 5 years, Huawei sees revenue reaching $20 billion to $30 billion USD with operating profits in the range of $3 billion to 4 billion USD. The company's ultimate goal is to be one of the top three smartphone producers worldwide. During last year's fourth quarter,
Huawei achieved its goal by having the third largest market share in the global market, according to IDC
. But that is only one quarter and momentum needs to continue for Huawei's dream to come true.
Last month, we told you that
the Chinese manufacturer has plans to overtake Apple and Samsung
for the top spot in smartphone manufacturing. But now it seems that CEO Yu is being more realistic, at least for now. Being a company from China in the hi-tech business,
rumors of the company being used as a conduit for spying
has occured, and that type of sentiment explains why Huawei might never get past Apple or Samsung. But a third place finish should allow the company to give itself a long pat on the back.
source:
tech.163.com
(translated) via
DigiTimes