Huawei teases "What is next" for a May 7th event in Paris, Ascend P7 to be announced
5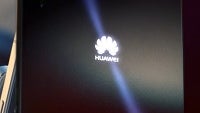 Huawei has quickly become one of the largest manufacturers of not only telecom switchgear, but also mobile devices, thanks to a large home market, and established positions in Europe and developing markets.
The company has distinguished itself with a number of attractive smartphones over the past couple of years, such as the
Ascend D2
,
Ascend Mate
, and
Ascend P6
, to name a few.
We have not heard too much from Huawei lately, a few rumors here-and-there, but relatively quiet compared to say the fire hose of rumors we enjoyed with the HTC One (M8) up until its launch. Earlier this month, we learned that
Huawei would be taking the curtain off the Ascend P7
at a special event in Paris on May 7th.
That is official based on the latest video teaser Huawei is sharing. Huawei "unlocks possibilities" at the Maison de la Mutualité in Paris. The video does not reveal anything we have not already seen, we simply follow a domino of devices around the world, ending in Paris. It sets the stage for what we think will be a nice presentation.
The
Ascend P7
will be a natural refinement of the P6, with a tasteful design, quad-core CPU, 2GB of RAM, 16GB of storage and a 13MP main camera. Of note will be an 8MP front facing camera which should allow for some nice quality selfies and video chat action.
LTE connectivity will be part of the package as will Android 4.4 KitKat. Since the
Ascend P6 was a solid mid-range offering
, a svelte design at decent price point, the Ascend P7 will hopefully round out the package with a more capable camera and optimized chipset.
Now Paris is a pretty significant venue, and so we would not be surprised if even more was shared at Huawei's event. The company has signaled that it would be
bolstering its portfolio
with devices that use a more premium build process.
We have seen some leaks
of information that point toward that, but we are not sure if we should expect anything next month.
More of "what is next" will be revealed by Huawei on May 7th in Paris.