Huawei teams with Russia's MegaFon to develop 5G
18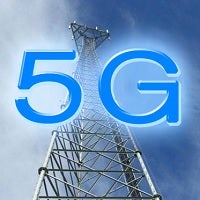 The fifth generation of wireless communication is still a standard
looking for a definition
, but that has not stopped a
number of initiatives
by several notable companies
from working on
what is expected to be
super-high-speed data
.
While the industry works
out the formal specifications for a "5G" standard, the switch manufacturers and carriers still need to see how far outside today's envelope they need to push.
In broad terms, 5G will have to deliver very short latency, very fast throughput, and allow for much better power efficiency. Tests have been so far delivering data speeds well in excess of 500Mbps, and latency at about a fifth of what we might see today on a 4G LTE network. Most of this is being achieved using much higher frequency radio bands, which typically have a shorter range. Those issues can be offset as the technology evolves and different antenna arrays are develops.
Huawei is the world's second largest switchgear maker, and it has signed a memorandum of understanding with MegaFon, the Russian Federation's second largest carrier, to build a trial 5G network which will be operational during the FIFA World Cup in 2018.
The trials will be the first of their kind in Russia, and it gives MegaFon a seat at the table in developing a communications standard that will be adopted around the world at some point. The test-bed will involve large scale user participation with M2M devices, as yet not fully defined. Huawei will also test emerging mobile technologies, and the terminal equipment that will be used to measure the performance in the trials zones which will cover 11 cities.
source:
Light Reading