Apple joins NGMN to help play a role in defining 5G standards
11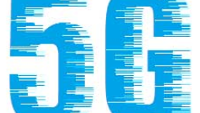 According to the Next Generation Mobile Networks (NGMN) Alliance, Apple has joined the group and expects to be one of the companies playing a part in defining the standards of 5G networks. The NGMN Alliance was founded by mobile operators in 2006 to make sure future generations of networks and devices would meet the carriers' requirements.
This past February, Chief Technical Operators from 19 carriers met in Barcelona to discuss the "end to end" requirements for 5G coverage. Some mobile operators and equipment vendors are already testing 5G. In May of 2013, Samsung said that it hit the 1Gbps mark in tests. The company said that it required 64 antennas to reach that goal. It also said that it
expects 5G networks to be ready for commercial use by 2020
. At 5G speeds, a feature film can be downloaded and installed on your phone in under a second.
Besides Apple, the NGMN Alliance welcomed two other new members in Dutch cable TV operator Ziggo, and China's Peking University. Additionally, carrier Vodafone recently announced that it is expanding its partnership with Dresden University of Technology in Germany, to test 5G. The partners will also devise its standards for 5G networks. Dresden already has built a 5G lab where tests can be run on hardware and software related to 5G networks and technology, including tests on chips, spectrum, and cloud storage and computing.
"Vodafone is proud to be taking a leadership role in the development of the next generation of wireless communications. While 5G is in very early stages of development it's important that we invest the time and effort to really understand the technology. There are several years of research ahead of us and Vodafone looks forward to working closely with Dresden and its other partners around the world to build a technical foundation for the next generation of mobile communications."-Luke Ibbetson, R&D Chief, Vodafone
source:
Vodafone
via
FierceWireless