Huawei now denies it is giving up on the US telecom market
3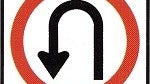 It has not even been a day, and it looks like Huawei is putting some spin on
reports that the company was pulling the plug on any serious moves to operate in the US market
.
Beijing News is reporting that Huawei's Executive Vice-President, Eric Xu, was misinterpreted when he was speaking at the company's analyst summit on Tuesday. This is possible, and it is often a common reason why international companies will issue new statements about a particular topic
However, the initial reports came from pretty reputable sources, not a gossip rag near the check-out stand, and the quotes were direct. We will not claim expertise in Cantonese. What Mr. Xu was apparently discussing was Huawei's anticipated growth in developed countries not including the United States. A spokesman for the company said that "this does not mean that Huawei [will] abandon the US market." Europe is an important market for Huawei and as a whole, is the company's second largest market, but the company will continue to make inroads in the United States.
Even the Beijing News notes that Huawei's business in the US almost a total failure from a telecom switchgear perspective. Mobile is growing however, and the company claims it earned approximately $5 billion (CNY 31 billion) in revenue from the US market altogether. We are surprised by that number.
So, was it a simple misinterpretation or is it a little bit of spin to maintain its image? Even if Huawei is not turning its back on the US market, its core business of telecom gear and internetworking products is basically blacklisted in the US until it can convince people it is not a front for Chinese intelligence services. The company's R&D personnel in the US have been cut from 800 to 500 and the sales team has been shrunk as well.
Maybe we will get to see some of these fancy new devices after all, that is until we encounter another possible re-statement due to a possible misinterpretation.
source:
Beijing News
(translated)