Huawei gives up on the US telecom market
16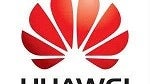 The world's second largest provider of network switchgear has called it quits in trying to gain a foothold in the US telecom market.
Huawei and its smaller competitor ZTE, have been contending with charges that the companies are involved in assisting the Chinese government in espionage and a Congressional report officially labeled both companies a threat to national security.
Huawei tried unsuccessfully to clear its name through its own lobbying efforts and even asked for a formal investigation which it felt would actually help alleviate fears that Huawei switchgear was a back-door for Chinese intelligence efforts. Those obstacles would prove insuperable however and now the company has decided that "we are not interested in the US market anymore" according to Huawei VP Eric Xu.
This decision will likely have an effect on the company's mobile efforts in the US as well. Executives of the consumer business group have also said they no longer consider the United States a strategic market. That said, Huawei does not have a significant presence in mobile sector anyway, at least not with the premium goods it has unveiled at
CES 2013
and
MWC 2013
.
Despite this decision, Huawei still expects significant growth in the company's bottom line, although those targets have been revised downward.
source:
FT