Huawei may get assignment from T-Mobile for next myTouch phones
7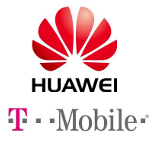 After offering myTouch smartphones built by
HTC
and
then LG
, it looks like T-Mobile is planning on shaking things up by having
Huawei manufacture the next phones in the series
. According to
PocketNow
, Huawei has two Gingerbread powered models, the U8680 and U8730, ready to be branded with the 'myTouch' name. Not much is known about these devices except that they are similar save for the side-sliding QWERTY on one of the models. Both feature WVGA displays.
lower priced house-branded models
and would seem to be a perfect choice to take over the myTouch assignment from LG. The phones are expected to launch in late Spring, say the waning days of May, priced to sell.
The Chinese manufacturer looks more and more like an HTC-wannabe from the Taiwan based firms early days, and with the original concentrating on its blossoming
premium handset business
, Huawei has a great opportunity to take advantage of this opening.
source:
PocketNow