Huawei enjoys a strong 2014, smartphone sales rose by a third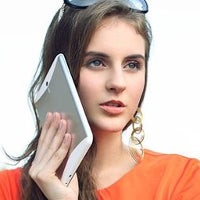 The exciting year that 2014 was is on the way out, meaning it's time for everyone to do a quick overview of the accomplishments and, inevitably, fails that they have experienced throughout the year. It seems like Huawei isn't missing on the occasion, as an internal year-end memo has obviously been obtained by Reuters, which, in turn, is generously sharing its contents with us.
Although Huawei has reportedly refused to comment on the authenticity of the memo (because the company doesn't comment on any leaked materials, same as most other companies), it appears that it's a congratulatory kind of thing from Huawei consumer business head, Richard Yu, to employees. According to the data, Huawei's smartphone sales have increased by almost a third, to $11.8 billion. In terms of volume, this corresponds to about 75 million units sold - a bit lower than the company's goal of 80 million devices.
Back to Huawei, the company introduced some remarkable smartphone models this year, including the extremely thin
Ascend P7
, and the impressively advanced
Ascend Mate7
, with the latter actually earning a spot in our
Best Phablets of 2014
list.