Huawei reportedly cuts shipments of its flagship phones
13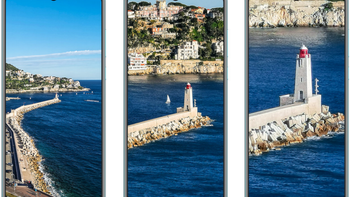 After being banned from accessing its U.S. supply chain, Huawei decided in May to stop taking orders for its low and mid-range handsets that aren't powered by the company's Kirin chipsets. Huawei has reportedly stockpiled a year's worth of chips and components in anticipation of such a ban, but
according to Digitimes
, it is now cutting shipments of its higher-end handsets. The report states that earlier this month, the company started cutting orders for the Huawei P30 line, which includes the
P30 Pro
. The latter is the manufacturer's most premium handset at the moment. While U.S. carriers can't stock Huawei's phones, earlier this year retailer B&H offered U.S. consumers the Latin American version of the
P30
, P30 Pro and
P30 Lite
adding a one-year U.S. warranty. However, since the U.S. ban, B&H has stopped selling these models.
Today's report notes that Huawei has also started cutting orders for the upcoming Mate 30 series. Not expected out until October, the line includes the Huawei Mate 30 Pro; this model would normally be considered Huawei's most technologically advanced phone of the year. With the ban, it isn't clear what new features will be included in the device. Currently, expectations call for the Mate 30 Pro to sport a 6.7-inch AMOLED display with a QHD+ resolution. The device could be equipped with a pair of chips from Huawei's HiSilicon unit, namely the Kirin 985 SoC and the Balong 5000 5G modem chip.
Barring a sudden removal from the U.S. Entity List, Huawei's new phones will most likely ship with its own HongmengOS (aka ArkOS) pre-installed. Huawei has its own app distribution platform called App Gallery, but it remains to be seen how much developer support ArkOS will get.
Internally, Huawei expects its international phone shipments
to drop by 40% to 60% this year
. Of the 206 million units it delivered in 2018, about half were shipped out of China; that means that the company believes it will see total shipments drop by as many as 60 million handsets this year. Just last quarter, the manufacturer shipped 59 million smartphones worldwide, up over 50% year-over-year. At that pace, Huawei was on track to deliver just under 240 million units for 2019. Now the company is looking at a figure in the neighborhood of 140 million to 160 million smartphones. While Huawei planned on becoming the top smartphone manufacturer in the world next year, that goal will have to be scrapped for now.
Once Huawei uses up the inventory of Kirin chips it does have, things are going to get tough for the company. With chip design firm ARM Holdings cutting ties with Huawei (the company is headquartered in the U.K. but uses some American technology), the company might have to turn to an open source replacement. And the software from U.S. companies that the manufacturer uses to design its chips will also have to be replaced. While Huawei apparently did have the foresight to develop its own operating system and stockpile chips and key parts, it appears that the company might not have alternate plans for everything it needs to be self-sufficient.
Trump saved ZTE from a U.S. export ban; will he do the same for Huawei?

For those coming in late, Huawei ended up in this predicament because of U.S. lawmakers' fears that the company's products will spy on American corporations and consumers. Under Chinese law, the communist government can demand that Huawei gather intelligence on its behalf. Huawei has repeatedly denied that its phones and networking equipment contain any sort of backdoors; its chairman, Liang Hua, said back in February that if the Chinese government asks him to spy,
he will defy them
. The executive added last month that he would sign a no-spy document with any country. Ironically, that took place
on the same day that the U.S. first announced Huawei's placement on the Entity List
.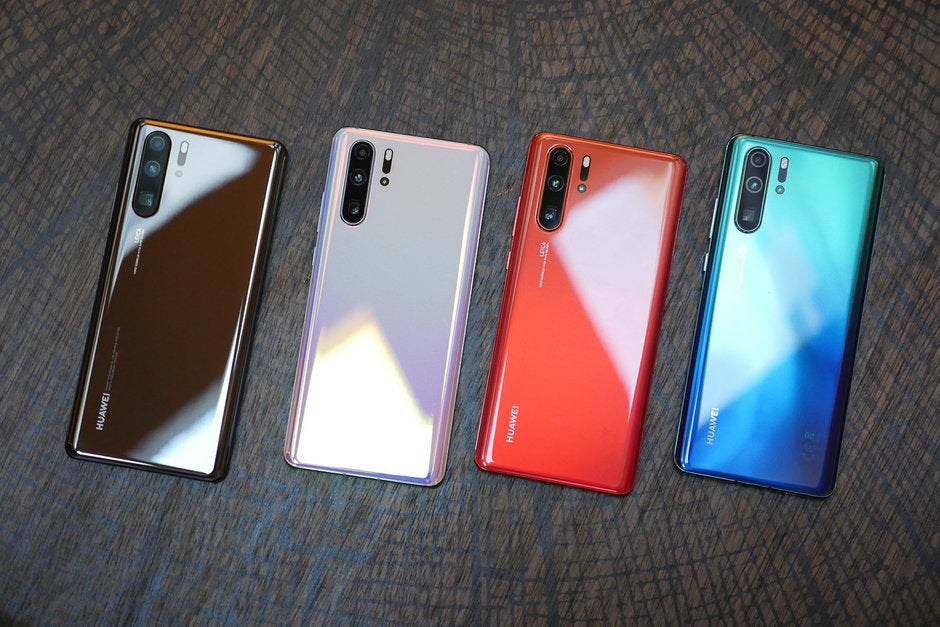 Huawei has cut orders for the P30 Pro, currently the firm's best phone
While U.S. President Donald Trump admitted in May that Huawei was placed on the list for security reasons, he added that "it's possible that Huawei even would be included in some kind of a trade deal. If we made a deal, I could imagine Huawei being possibly included in some form, some part of a trade deal. It would look very good for us." At this point, Huawei brass is probably hoping that the U.S. uses the company as a bargaining chip to obtain better terms from China in a new trade agreement. After all,
the president was able to save ZTE
from its U.S. export ban and it too is considered a national security threat.