Huawei workaround could allow Mate 30 users to install Google apps on open-source Android
56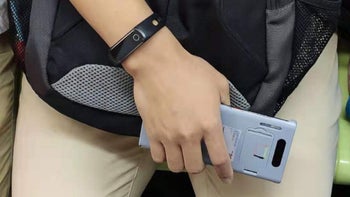 What operating system will Huawei use for the Mate 30 series? After all, Google said late last month that
it will not license the Google Play services version of Android to the Chinese manufacturer
for use with its next flagship series. That also means that core Google apps like the Play Store, Google Maps, Google Calendar, and Google Search will not be available for the Mate 30 line. That's because Huawei was placed on the U.S. Commerce Department's Entity List in May, preventing the company from accessing its U.S. supply chain. Huawei had licenses for some of its recent models that were granted prior to May 16th when the ban was announced.
It was originally thought that Huawei would replace the Google Play services version of Android with its own creation; after all, there had been
rumors going back a few years that Huawei was developing its own OS
as a potential Android replacement. Last month,
Huawei introduced HarmonyOS
, but this is not going to be used on the Mate 30 series. Today,
MyDriver reports
that Huawei founder and CEO Ren Zhengfei admitted that the company has not yet even considered how to get HarmonyOS to run on a mobile phone. Ren points out that building a phone-based ecosystem for HarmonyOS will take some time. He did point out that the software is ready now for smartwatches and smart TVs.
Huawei is working on a way for Google's Android apps to run on the open-source version of Android

At IFA in Berlin last week, the head of Huawei's consumer group, Richard Yu, said that while HarmonyOS could be used on a phone, it is not a priority for the company. But Huawei will have to come up with a replacement for the Google Play services version of Android and Google's core Android apps. Last week, there was a report that ProtonMail could include its encrypted email app in Huawei's AppGallery. As for replacing Android, well, there is always the open-source version of the operating system similar to what Amazon uses for its Fire Tablets. And Yu noted that Huawei is working on a workaround that will allow Google apps to be installed on the open-source version of Android.
The latest reports also indicate that
the foldable Huawei Mate X will also be in the same predicament
as the Mate 30 line is in. With two of its major releases for the second half of this year not able to use Google's licensed version of Android and its core Android apps, sales outside China are bound to take a hit. Last year, Huawei shipped 206 million handsets with roughly a 50-50 split between domestic and foreign deliveries. Research firm IHS Markit believes that the company will ship 88 million handsets out of China this year, a decline of 13-15 million from the prior year. Huawei's Yu said that before the U.S. ban, Huawei was hoping to ship 300 million phones in 2019.
However, Huawei has been kept afloat by strong domestic sales. During the second quarter of 2019, the manufacturer shipped 37.3 million units in China, up 31% over the same quarter last year. That gave the company a domestic market share of 38.2%, more than twice as large as the 18.3% share earned by Oppo. Part of the reason for this is a rise in patriotism that many Chinese consumers are feeling as a reaction to what they perceive as bullying by the Trump administration. Of course, the phones themselves are the biggest reason for Huawei's domination in China. Huawei has been on a roll since the launch of the
Mate 10 Pro
in 2017.
And that brings us back to the Mate 30 and
Mate 30 Pro
. Both phones will be unveiled on September 19th and Huawei will certainly have to reveal which operating system will be running the phones at that time. We'd bet on the open-source version of Android. As for next year, Richard Yu says that if Huawei is still banned from using Google's version of Android, it might consider installing HarmonyOS on the Mate 40 series.