Huawei considered the display notch years before the iPhone X
36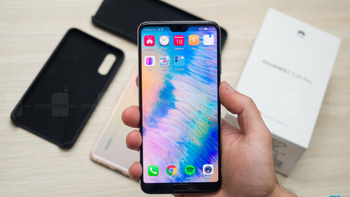 Huawei has been considering the idea of display notches for a number of years. The Chinese company's most recent
flagship lineup
features display notches front and center. Speaking at the Huawei Analyst Summit, though, the company's mobile chief Li Changzhu revealed the company has, in fact, been debating the controversial notches for many years.
According to the executive, Huawei first looked into expanding the smartphone display area "three to four" years before the recent
Huawei P20
launch. After debating the new design format for some time, however, the company ultimately opted to scrap it entirely, something Mr. Li now puts down to the company's "conservative and cautious" approach – at the time, the company was still establishing its brand across a number of major markets, so it appears continuing with the traditional 16:9 aspect ratio was deemed the right thing to do. Also, Li Changzhu noted that consumers in China "like symmetry, and the notch is not perfect in Chinese culture."
Nevertheless, the executive has made it clear that mistakes such as this one will not be made in the future, noting that the company will be bolder going forwards. As an example of this, Mr. Li mentioned the "Twilight"
P20 Pro
color option. He stated that a number of engineers were skeptical about selling such a uniquely-colored device but, eventually, Huawei opted to approve the design. Furthermore, the triple-camera that is featured on the
Huawei P20 Pro
was also part of Huawei's new, less cautious attitude in regards to product releases. In fact, the company is so confident in its most recent flagships that it expects the series to sell over
20 million units
in 2018.

Following on from all of this, the executive was also quick to praise Apple's decision to make the display notch a mainstream design due to the fact that it pushes smartphone brands across the globe much closer to the ultimate goal of bezel-less displays.