Huawei asks Android app developers to help stock its Play Store alternative
12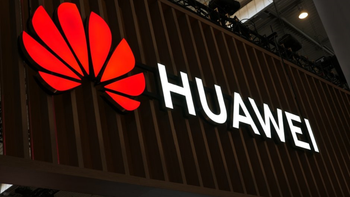 Barring some sort of trade deal between the U.S. and China that will result in the removal of Huawei's name from the U.S. Entity List, it appears that the company will have to stuff the upcoming Huawei Mate 30 line with its own OS and app store.
According to XDA
, the manufacturer is trying to get developers to help it fill up the AppGallery storefront found on Huawei's EMUI interface by having them publish their Android apps in the AppGallery. In an email to these developers, Huawei points out that its store is found on all 350 million phones Huawei has shipped over the last two years (half of them delivered outside of China). The App Gallery, according to the email, has 270 million active monthly users.
If it can sell enough developers on the AppGallery, Huawei is hoping that it will be able to offer its customers a decently stocked Google Play Store alternative. In the email, Huawei promises developers "full support" to help them publish their Android app in the AppGallery along with free membership in a community made up of 560,000 fellow developers.
"Subject: [OFFICIAL] Invitation to join Huawei AppGallery

Cher XXX team,

In the last 2 years, Huawei shipped over 350M phones, about half of them in western markets.
All Huawei phones have our official AppStore "AppGallery" preloaded globally, with 270 million monthly active users.
We realized that your great Android App XXX is not yet published in our AppGallery.
In order to guarantee a smooth usage of your App for our users, Huawei is committed to provide you with full support, to help you publish your App into AppGallery.
We would therefore like to invite you to join our 560k developers community for free, in our Huawei Developer portal."-Email from Huawei to Android app developers
13 of the top 15 free apps in the Google Play Store come from U.S. based developers

Some of these developers also have received similar emails in the past from Amazon, asking them to publish their Android apps in the Amazon Appstore. But this is a different matter altogether. The future of Huawei as a top smartphone manufacturer depends on whether it can convince those app creators to come up with a version of their Android app for an untested platform that no one really knows about.
And there is another issue. 13 of the top 15 free apps on the Google Play Store come from developers based in the U.S., so Huawei would not be able to offer them for its phones. This is why
Facebook and its Instagram, WhatsApp and Messenger apps will no longer be pre-installed
on Huawei's handsets. When the final numbers come in for 2019, it might be hard to believe that this company was poised to become the largest smartphone manufacturer in the world next year. Last year, 206 million Huawei phones were delivered globally, up from 153 million in 2017. That was a robust 35% annual growth rate in an industry that was soft during 2018. For the first quarter of this year, Huawei's momentum grew stronger as it shipped 59 million handsets for a better than 50% improvement over the 39 million it delivered in Q1 2018.
In the worst case scenario, analysts see Huawei's shipments declining 25% for all of this year. That would take the number of phones it delivers down to 155 million for 2019, a little above the 2017 level. And to make matters worse, Strategy Analytics forecasts another 20% drop in 2020. So instead of reigning over the smartphone world at the end of next year, Huawei could be out of the top five when 2020 comes to a close. It is hard to make a forecast at all really since U.S. President Donald Trump could take Huawei off the Entity List if the U.S. and China negotiate a new trade agreement. In that case, all bets are off and it could be back to business as usual for Huawei.