Huawei P8 Lite hands-on
10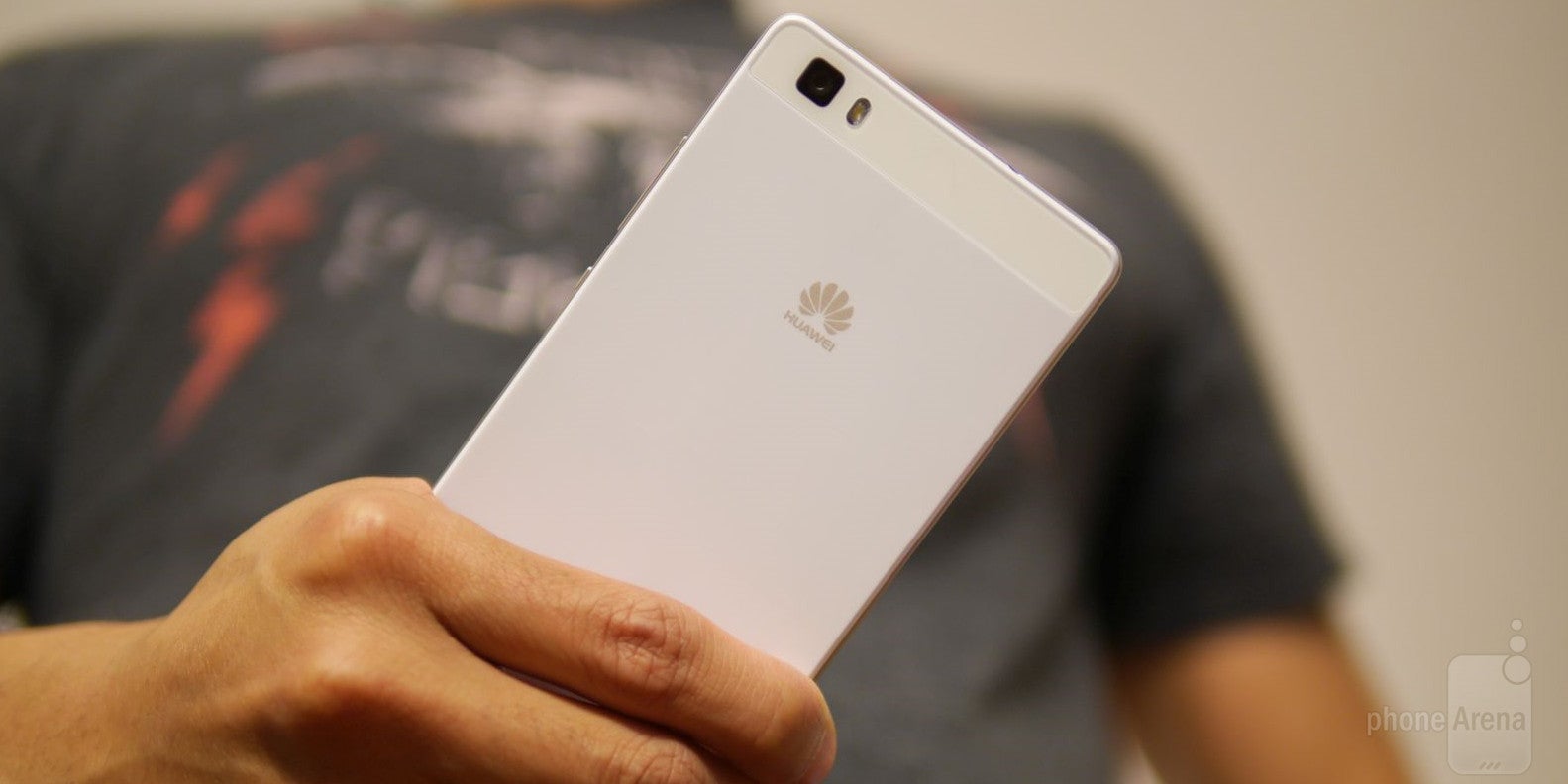 The Huawei P8 Lite might have been
officially announced back in mid-April
, but it's being treated to another grand announcement for its US release – where it goes on sale starting today, June 3rd, for the eye-catching outright price of $249.99. On the outside, it looks exactly like the P8 Lite that was previously announced, but this particular model swaps out Huawei's Kirin 620 octa-core chipset in favor of an octa-core Qualcomm Snapdragon 615 processor instead. These so-called premium mid-rangers have been all the rage of late, pitting it against recent entrants like the Alcatel Onetouch Idol 3 and Asus Zenfone 2, so it'll need to impress to pull ahead.
Design
Huawei doesn't stray too far, as the P8 Lite employs the same design DNA as the more premium P8 model. What's nice is that it's uniformly flush (no hump around the camera), incredibly lightweight, and it's pretty skinny with its 7.7mm profile. Aesthetically, it feels more comfortable to hold than the P8, due to its lighter weight and smaller footprint, but it's quite obvious it's not as premium feeling – the casing emulates the look of brushed metal, but it's indeed plastic.
Display
While its direct rivals sport larger sized, higher-resolution 1080p screens, the Huawei P8 Lite features a smaller 5-inch 720 x 1280 screen. Factoring in its reduce screen footprint, we're not too bummed out to find it sticking with 720p resolution instead – it's more than detailed from a normal viewing distance. At the same time, there's a profound punchy tone to the display that make colors pop with intensity from a straight on look. From wide angles, however, it exhibits visible distortion that washes things out. Certainly, it's not a visual feast if we're to base it on specs alone, but upon looking at in person, it doesn't seem too bad at all!
Interface
Who knows why, but this US-bound variant of the Huawei P8 Lite is running Android 4.4.4 KitKat, as opposed to Android 5.0 Lollipop that's offered with the Kirin-powered model. Somewhat of a surprise as well, it's running a slightly older version of Huawei's experience; Emotion UI 3.0. Compared to other custom Android experiences, this one eliminates the apps panel and places all the icons directly on the home screen. Not everyone will like this particular implementation, but it's still choked full of other software goodies to enhance the experience. To each their own, right?
Processor and Memory
Bye-bye Kirin, hello Qualcomm! That's the reality because this US-specific variant of the Huawei P8 Lite is powered by an octa-core 1.5GHz Qualcomm Snapdragon 610 chipset with 2GB of RAM. Much like other handsets in its category, it's pretty responsive with all the trivial stuff, like navigating across the interface, but the question still remains whether it can handle more intensive operations with the same exact performance.
For the price and all, we're pleased to know that it's stuffed with 16GB of internal storage, which of course, can be supplemented thanks to its available microSD card slot.
Camera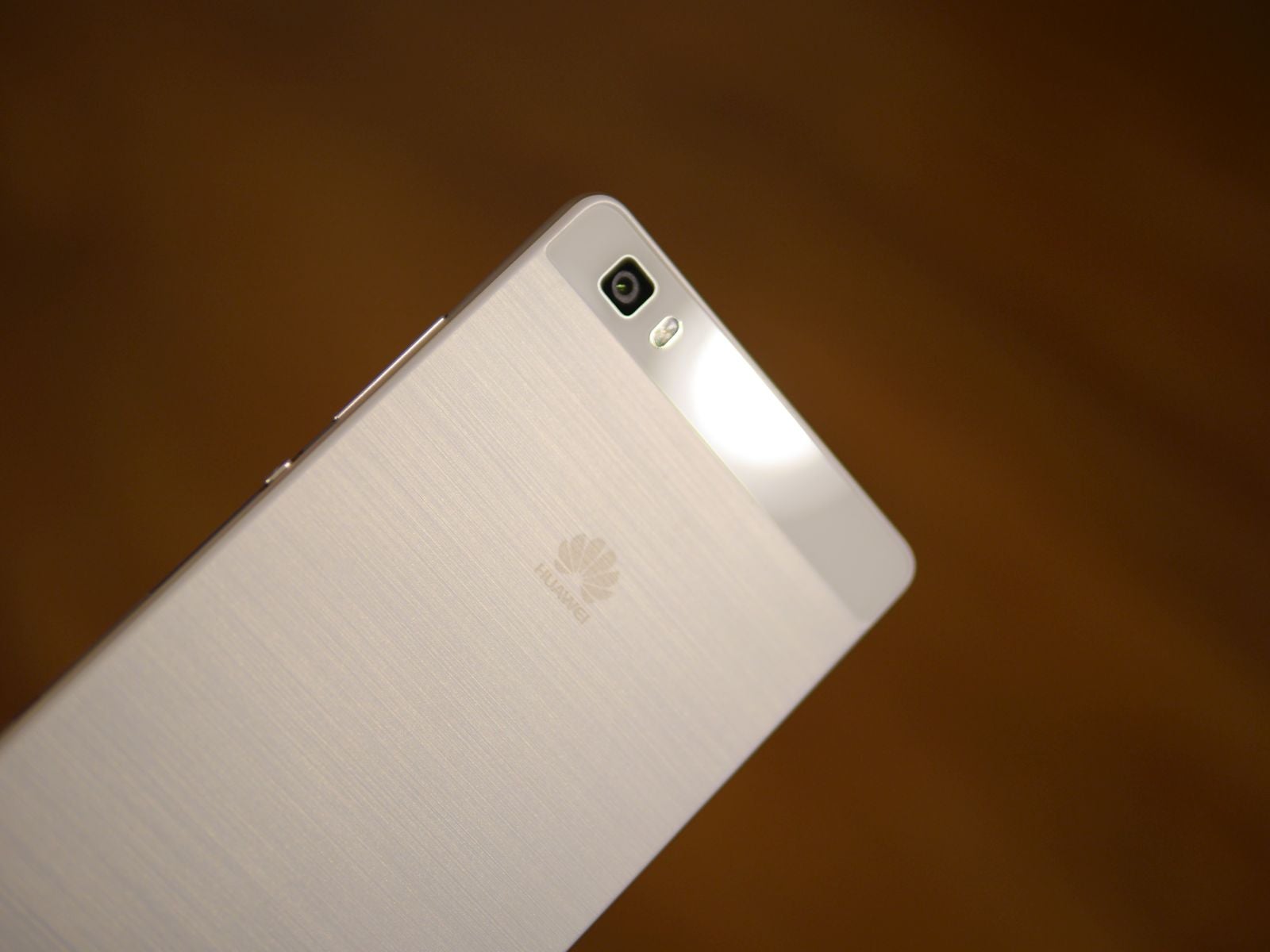 The P8 is undoubtedly a champ when it comes to taking photos, but for the P8 Lite, Huawei has decided to grace it with a 13-megapixel rear camera and a 5-megapixel front facing one. Needless to say, we're content with the hardware in tow, but Huawei points out how the camera can quickly and easily be launched by double-pressing the volume down button at any time. On the software side, the camera app is similar to the one used by the P8, but it lacks the manual and long exposure modes that makes the P8 so entertaining to use. Despite that, it's going to ultimately come down to quality to impress us.
Expectations
With a sticker price of $249.99, the Huawei P8 Lite is yet another attractive mid-range option that we've been seeing of late infiltrating the space here in the US – just like the
Alcatel OneTouch Idol 3
and Asus Zenfone 2. It's in direct competition against those phones! We've been impressed by those two aforementioned smartphones already, so the P8 Lite will really need to execute on all fronts to prove that it's the one to beat in this segment. For those of you wondering, it goes on sale today as an unlocked GSM model through Huawei's getHuawei.com web site, Amazon, Fry's, Target.com, and other dealers – with an eventual release with Best Buy. The pricing is tempting, of course, so we're eager to check out what it can deliver!