Huawei P10 and P10 Plus – specs review
5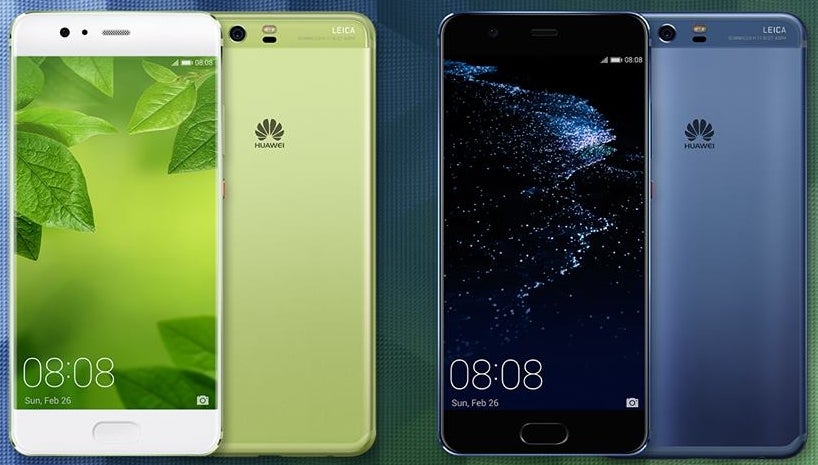 It's flagship season in Barcelona, and a new pair of high-end smartphones by none other than China's prime mobile export – Huawei – has been bestowed upon us. The Huawei P10 and P10 Plus are a pair of hot Android smartphones with a lot going on about them, so let's dig into their spec sheets and see what they have to offer to the mobile user of 2017.
Design
More of what made the P9 and P9 Plus great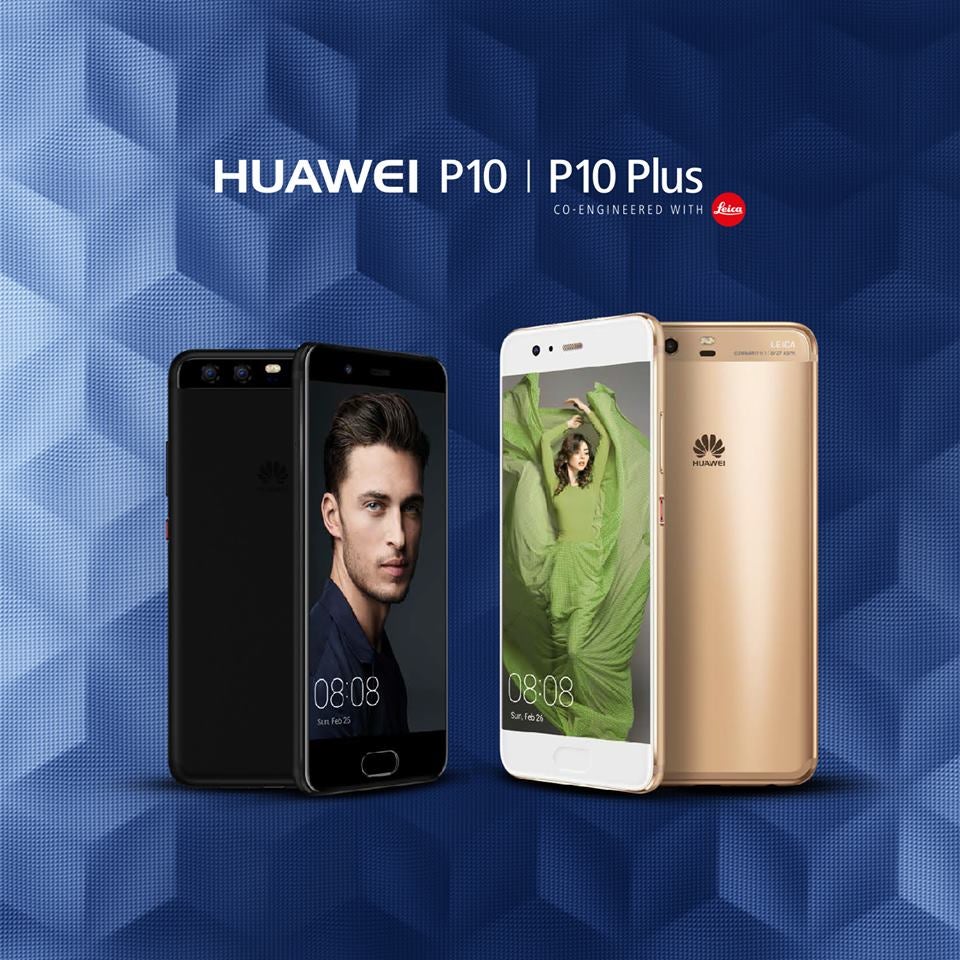 Stylish metal bodies are the norm for Huawei
The Huawei P10 is a stylish, curved-screen high-end smartphone built out of sturdy aluminum with a bit of glass on the back panel for added splendor – not at all unlike its predecessor, the Huawei P9. The home button is still part of the design, featuring an embedded fingerprint sensor. Huawei is also giving colors more diversity – the P10 is available in white, black, gold, green, purple, and the inevitable rose gold. Of course, all of this goes for the Huawei P10 Plus as well – it's basically the P10's bigger brother.
Display
Quad-HD resolution AMOLED panels are what's up now
In tune with modern technology, Huawei equipped the P10 with a 5.1-inch AMOLED display that outputs images at a 1440 x 2560 resolution. The bigger P10 Plus has a 5.5-inch screen with the same fidelity. That's everything needed in order to stay competitive against other high-end smartphones from this year. It's also a significant upgrade over last year's P9 phones, which boasted 1080p-resolution LCD screens.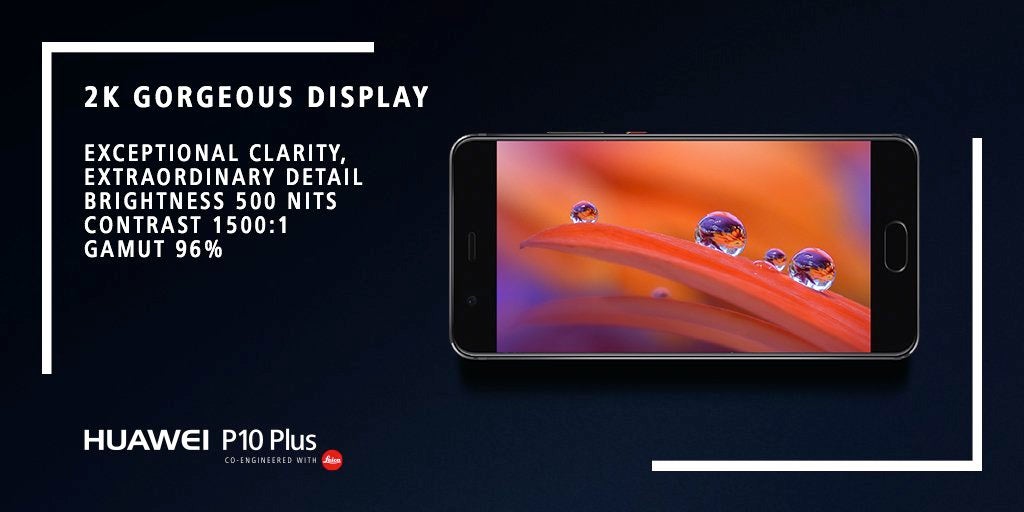 Huawei obviously believes the P10 Plus' display is awesome
Performance
The self-made Kirin 960 chipset occupies the flagships' engine rooms
Not unlike Samsung and Apple, the two most important players in the smartphone game, Huawei develops its own silicon for its needs – to generally great results. The P10 and P10 Plus are powered by the Kirin 960 chipset that comes with an octa-core CPU (clocked to max. 2.3GHz frequency), a Mali-G71 graphics unit, and between 4GB to 6GB of RAM. Storage-wise, users can choose between 64GB or 128GB of memory. The processor has a disadvantage over the Samsung Exynos 8895 and Qualcomm Snapdragon 830 chipsets in that it's produced on an older, 16nm process, whereas they are made at 10nm. But its performance and feature set are more than adequate enough to provide performance parity and a degree of future-proofing.
Huawei has augmented the platform with bespoke software tweaks, too. The machine learning algorithm learns how users use their phones while the Huawei Ultra Memory engine anticipates app usage and manages RAM memory, so that the most-used apps and services load faster and stay available for multitasking. Additionally, the EMUI 5.1 interface has improved touch response with a faster touch control driver, predictive touch tracking, and parallel graphics rendering.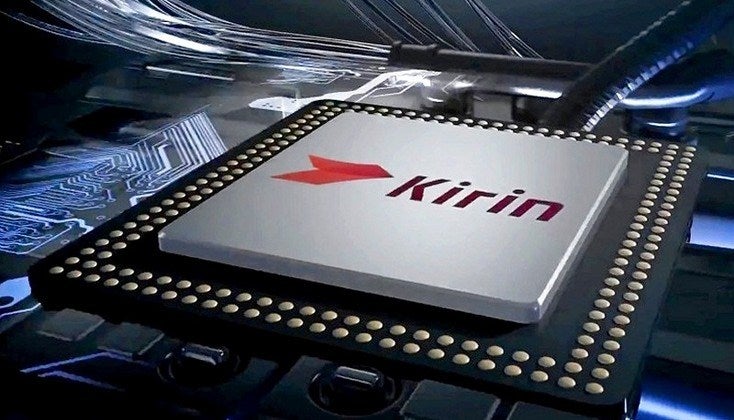 Kirin chips have what it takes to spar against their rivals
The Huawei P10 is powered by a 3200mAh battery, while the Huawei P10 Plus has a 3750mAh unit. Both devices support Huawei SuperCharge technology – a low voltage, low temperature fast charging solution with real-time voltage, current and temperature monitoring.
Camera
More of the Leica-engineered dual camera goodness is on offer
Continuing its partnership with Leica, Huawei brought up a Dual Camera 2.0 setup for the P10 that comes with a wide list of features, such as precise 3D facial detection, dynamic illumination, portrait enhancements, natural bokeh effect, and Huawei Hybrid Zoom. The dual camera setup has a 20-megapixel monochrome sensor and a 12-megapixel RGB sensor, combining the fine detail from the black-and-white sensor with the colors from the RGB sensor. On the front side, an 8-megapixel Leica front camera takes care of selfies.
Taking on the iPhone 7 Plus' coveted 'Portrait mode', the P10 and P10 Plus include 3D facial detection technology, dynamic illumination, and portrait enhancements. A smart imaging algorithm is present, applying lighting and beautifying effects. Huawei also added a new depth-of-field algorithm for a natural bokeh effect.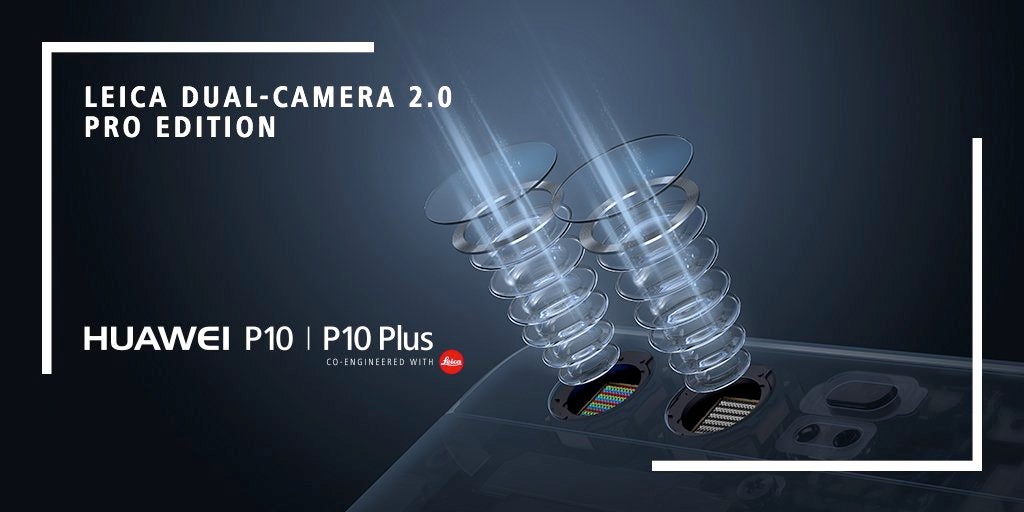 Burst photography
What's more, the Leica Dual-Camera 2.0 Pro Edition on the Huawei P10 Plus includes new Summilux-H Leica lenses with a larger F/1.8 aperture and higher optical capability. Huawei also teamed up with GoPro to develop Highlights, a mobile editing tool to create dynamic videos from users' images and videos.
Connectivity
Huawei introduces the first "almost-5G" modem we know of

The Kirin 960 chipset packs a formidable and up-to-date modem, for the Huawei P10 and P10 Plus are the world's first 4.5G LTE smartphones with the potential to reach up to 600 Mbps downlink speeds to the CAT12 standard. The smartphones feature 4x4 MIMO antennas and 2X2 Wi-Fi MIMO antennas for fast wireless speeds. Alongside that, Huawei's HiGeo technology combines multi-sensory predictive tracking and offline big data to enable GPS and cell network location detection.


Expectations

Huawei has been on a roll over the last couple of years, establishing itself as a dominant brand with the power to steadily innovate and refine its smartphones. The Huawei P10 and P10 Plus are incremental improvements over their compelling predecessors from last year, the kind of move reserved for top-selling brands with an established identity and know-how over what works and what doesn't. The Huawei P10 and P10 Plus look great, pack top-shelf technology, and arrive just in time – and in at least 30 markets simultaneously – to command some well-deserved attention. Unless they happen to have some unexpected crippling flaws that stop them dead in their tracks, we can easily see this pair of smartphones continuing Huawei's momentum throughout 2017.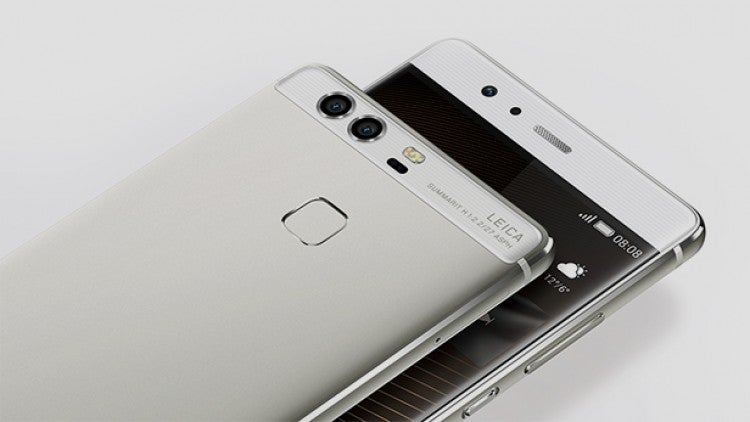 The P10 and P10 Plus should be strong sellers for Huawei
ALSO READ